TIMEX 63 ELECTRIC QUARTZ 1973
The Quartz by Timex from around 1973 is a real joke... the worst quartz movement ever created (IMO). The 63 calibre was a simple and quick workaround created by applying a small quartz and electronic circuit on top of the electric calibre 40 power-horse. There is honestly nothing to analyze in this review and the watch is plain and boring. Watchmaking just can't get get any worse than this in terms of quality although a big applause must go the R&D engineers for making a simple and extremely cheap Quartz for the masses.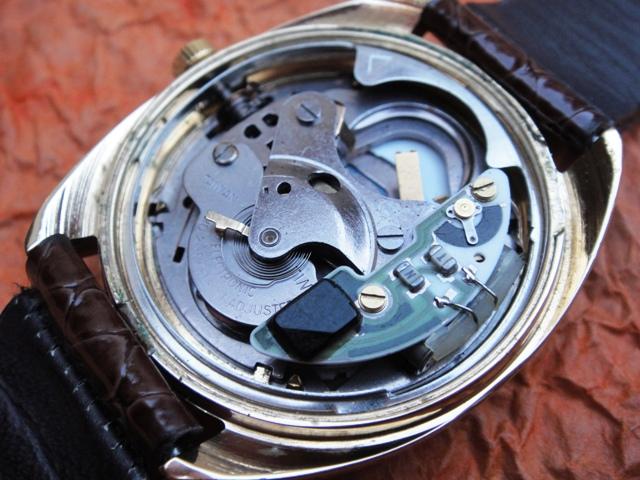 Stepping motors were a novelty at that time and very expensive thus a few independent producers upgraded their electric concepts with microchip circuitry in which solid-state electronics control and correct the oscillations of the electrically powered balance wheel. Such modified watches are still more Electric than Quartz but are a nice addition to any collection of alternative watchmaking. Only two other manufacturers are known to have applied this concept - the mega-rare 1972 Record µ-Quartz FB7743 and the Soviet Luch 3055 from 1981.
Keywords: timex quartz

Market value: 5-50$ (version, condition)