OMEGA 1602 CONSTELLATION LED 1975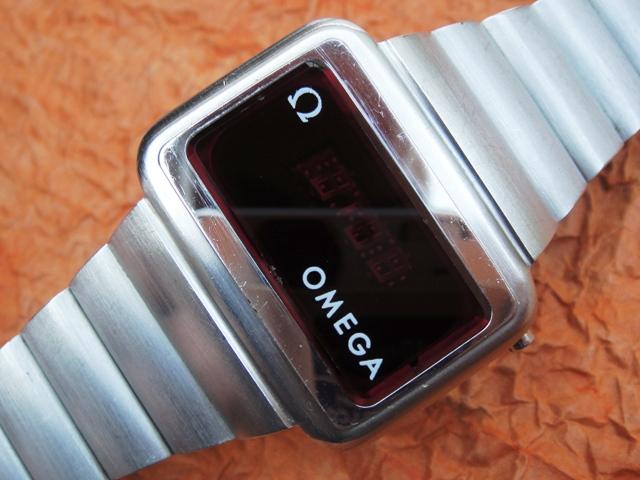 Once Omega dropped cooperation with Time Computer Inc. (1974/75) they subcontracted the next generation of modules to Frontier USA. The following 1602 and 1603 calibres were used in the Omega Constellations and Hamilton QEDs. I'm not familiar with any specific product names for these last Omega LEDs but it is incorrect to call them Time Computer 3 or otherwise. Two versions were made in steel and goldfill of which the one pictured here is the cooler rectangular model that clearly resembles the design of the earlier magnet-set Time Computer 2. The screw-type caseback is signed 196.0048/396.0836 what indicates the model number. The genuine steel bracelet marked 1264/212 has typical links that can be found on ElectroQuartz, Megasonic and MegaQuartz Omega models.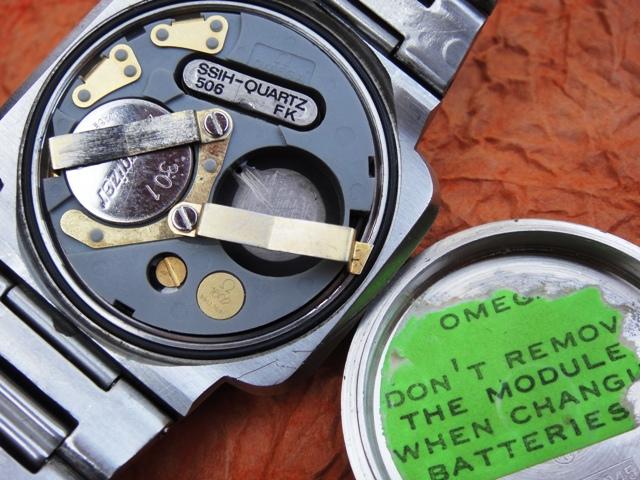 Frontier modules used in Omegas and Hamiltons were fitted with better quality plastic carriers with batteries secured with screwed-on battery clamps. You might expect these clamps to be pushed from the edge to unhook and raise but such an approach might lead to breaking the ceramic substrate as a result of to much pressure from the batteries. Always unscrew the clamps, change batteries, hook the clamps at the edge of the case and then fit the screws to secure the batteries. Don't worry about the sticker on the inside of the caseback that suggests not to remove the module from the case. There is nothing that can be damaged as there is no exposed circuitry. Read more about Frontier in the following 1603 review.
Keywords: omega led,
omega digital, omega constellation
Market value: 250-950$ (condition, box)