HAMILTON QED FRONTIER 1602 LED 1975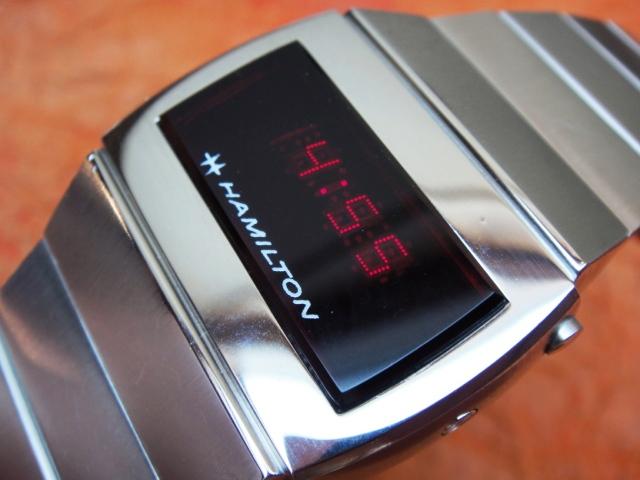 The so called QED2 (Quartz Electronic Digit/Date) by Hamilton is one of my favorite LEDs. The size is a perfect match for me, the design is great and fits perfectly on the wrist as the very comfortable bracelet only folds inwards. It is a late 1975/76 QED that was fitted with a day-of-the-week Frontier 2002 (2003) module marked as 1603 in the Omega Constellation. I love the earlier 1602 larger dot-display so I have deliberately swapped the module from an earlier version of QED (Quartz Electronic Digital). The good thing to know about this model is that the clasp and spare links are identical with the Omega Time Computer 2 in stainless steel (as pictured below). Otherwise than canibalizing a Hamilton it is virtually impossible to find spare links for the steel TC2.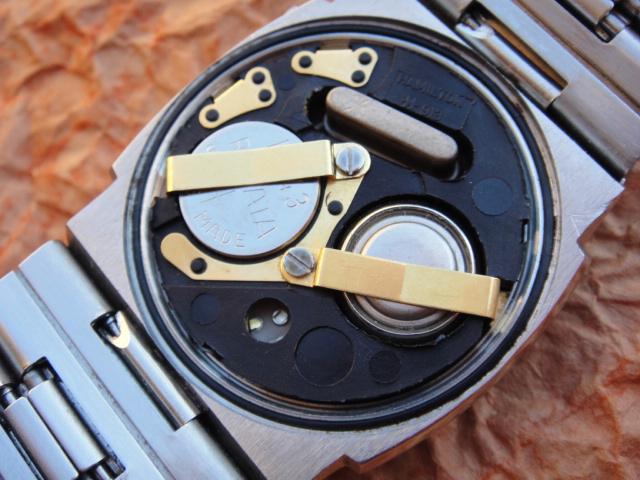 The picture to the right clearly indicates that this module has been swapped with a generic Frontier substrate. An "original" Omega/Hamilton module should have a high-spec quartz tube marked SSIH. But it works and is 99% original so nothing else really matters :) The genuine matching box shown above with outer box and manual is hard to find so make sure that you buy the proper set of boxes as I have seen dozens of improper types sold with this version. A helpful hint: the caseback is identical with the earlier QED in any case you loose one.
Keywords: hamilton led, hamilton qed

Market value: 75-500$ (condition, box)