MIKADO BIFORA B12 QUARTZ 1973
Mikado of Japan is a scarce brand/company known for good quality watches in the 1970's. No information can be found today about Mikado watches but judging by the few eBay items that occasionally appear you can get an impression that the company focused on sourcing quality movements worldwide to assemble watches in Japan. Some watches have Assy Japan (Assy=assembly) on the casebacks and the watch pictured has Japan stamped on the bottom of the dial. Aside fitting such revolutionary Bifora B12 quartz movements Mikado watches can also be found with Orient and Tenor-Dorly chronograph calibres.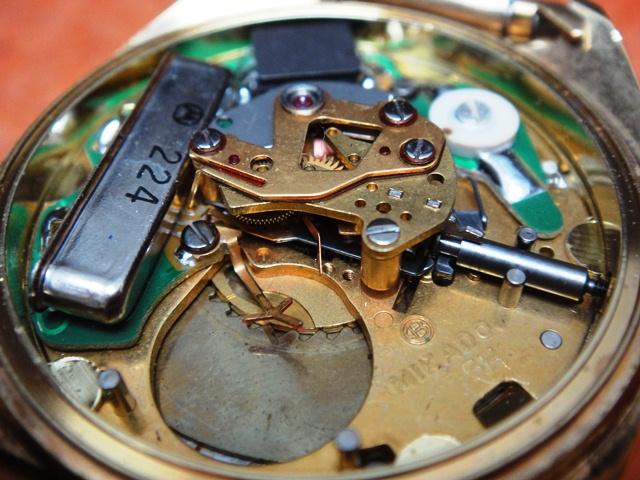 The quality is far beyond average with a raised fan logo and quartz symbol on the dial, logo engraved on the caseback as well as the clasp with extension. Bearing in mind that this Bifora B12 calibre was launched in 1973/74 such Mikado Quartz watches must have been intended to directly compete with the very expensive Seiko V.F.A which clearly have more advanced movements.
Keywords: bifora, mikado, yema, 32768 Hz

Market value: 10-150$ (brand, condition, box)