SEIKO SUPERIOR 3823A VFA QUARTZ 1971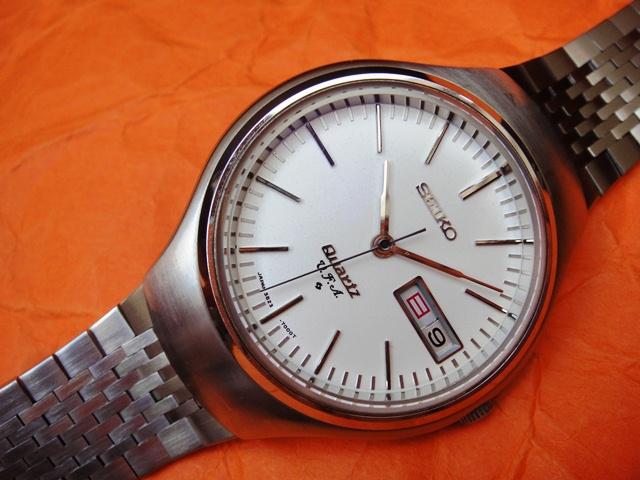 The Seiko Astron 35SQ was the first Quartz watch in the World launched in 1969 in Japan...unfortunately only in 100 pieces in gold and for an astronomic price equal to a Toyota Corolla. Many were recalled so many experts do not account it as the first Quartz and give leadership to the Swiss Beta21. However Seiko created the first true Quartz with a step-down motor that became a reliable standard in the industry. The Seiko 3823A aka 38SQ is their first mass-produced Quartz introduced to market in 1971 a year ahead of the European competitors who then had tiny stepping-motors only in prototype versions. Simply compare this 1971 construction against Swiss and American concepts produced later.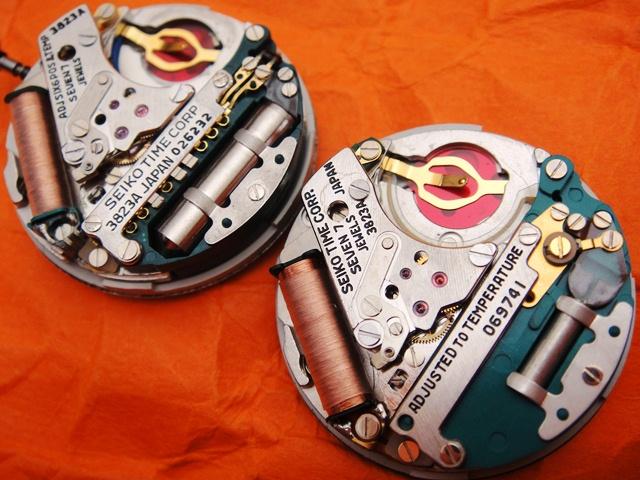 Japanese movements were always known for their perfect allignment of the components. No expense was spared on this revolutionary product with oustanding craftmanship and even with adjustment to 6 positions and temperature compensation providing VFA = Very Fine Adjustment to 5 sec/month...all for a price of ¥150.000. The movement is "Superior" in every aspect and this trademark was later used instead of VFA. As development progressed in the electronics industry upgrades were applied to the green electronic module with quartz, micro-chip and trimmer. The mechanical module remained unchanged with a small stepping motor and a large external coil and the center pinion secured with a jeweled backlash pin very common in early Quartz watches.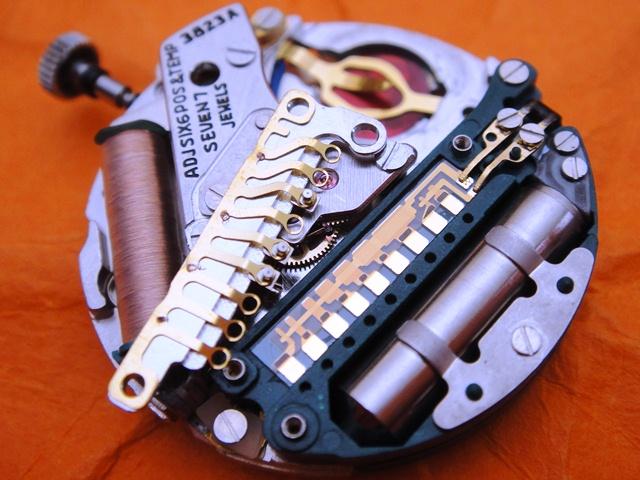 The early generation has a large quartz tube and awkward adjustment trimmer similar in functionality to the Ultra-Quartz by moving steel pins to achieve an expected resistance from the glass substrate. These collectible early movements are very difficult to find amongst thousands of Seiko Quartz watches. They are all described the same so the only solution to grab a valuable piece is to browse them all on eBay. The 7000 case has a nice space design which is rare to most Seiko's that are usually plain and not very attractive. The crystal has a pink anti-reflection coating and the dial has applied markers! The rarest samples that are worthy of interest include the rare boxes with leatherette interior and bracelet.
Keywords: seiko quartz, seiko 3823A, seiko superior, seiko vfa

Market value: 100-500$ (condition, box)