LIP R53 RUDI MEYER ELECTRIC 1974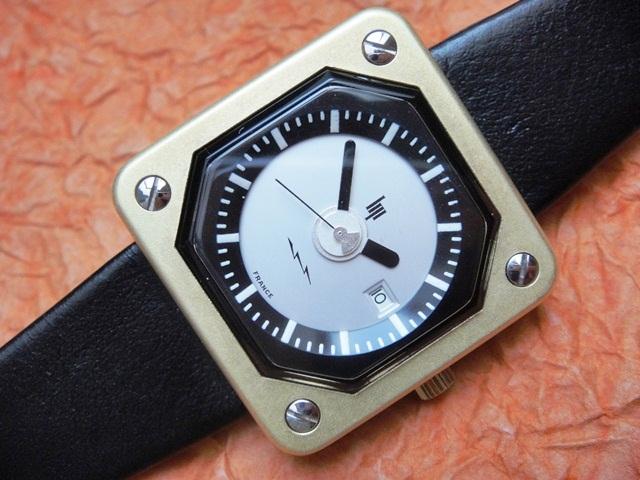 Lip was extremely successful with developing inhouse electric watches in the early 1960's and still used their R184 calibre in the mid-1970's. There were however no ladies electrics in their portfolio hence some cooperation was required with ESA in creating an R50 movement also known as ESA9190. While development progressed the movement changed slightly to R52 and finally the R53 as shown here. Another derivative is the ESA9200 calibre with similiarities visible both in size and construction. These ladies electrics are extremely hard to come by as Lip went bust a while after launching these electrics. PS. It is worth to know that Pieter Doensen's "Watch" bible incorrectly describes this watch to contain an R184 calibre.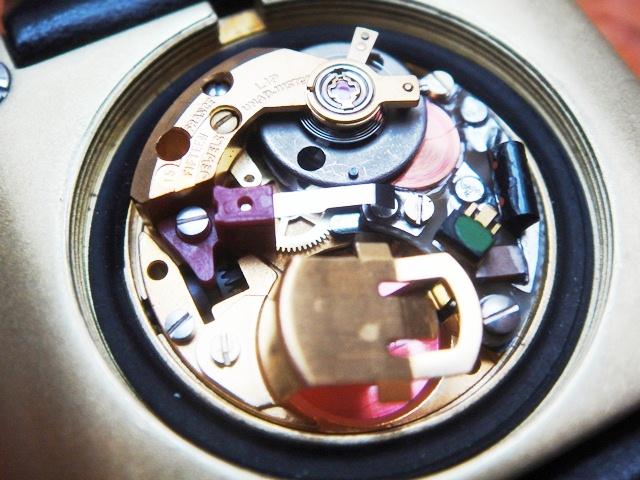 This Lip by Rudi Meyer is a rare find especially in NOS condition and was one a few designer watches that Lip management ordered from a group of famous designers in 1974 including Roger Tallon. Although it contains a ladies calibre the case is 33mm wide excluding the crown and the strap is a nice 20mm size giving this watch a nice unisex appearance. A few versions were made in matt chrome plate, gold plate and black coated with different dial colors. Except the interesting design the case construction shows also high quality R&D with four two-sided screws holding the bezel and caseback together.
Keywords: lip electric, r50, r53, rudi meyer

Market value: 100-350$ (model, condition)