JAZ SWISSONIC ESA9392 LED 1975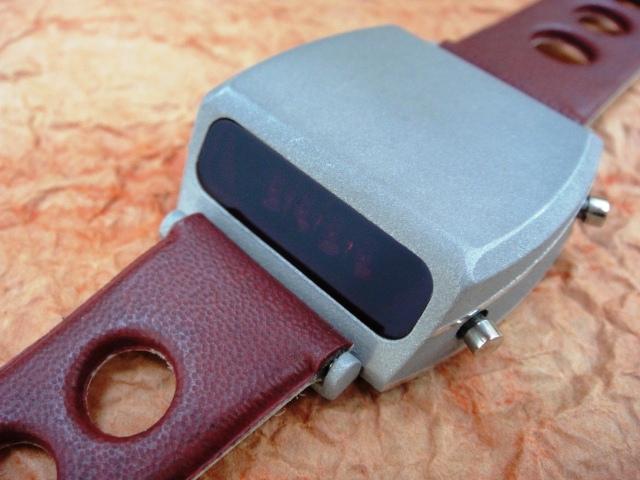 It's definitely a Swissonic LED but... it's a "Jaz" although most people might easily mistake it with the Swiss Mido. Swissonic was a brand used for a whole series of electronic movements developed by ESA and included both transistorized electrics as well as digital quartz. The French "Jaz" was a brand used by 'Compagnie Industrielle de Mecanique Horlogere' established in 1919 by Ivan Benel in Paris. It is quite popular among clock collector for many cool art-deco designs. A detailed history is provided in the links above. As with most digital watches from the 1970's this LED is simply a watch made-to-order to fill in the gap in the product portfolio. It houses a robust Swiss ebauches ESA9392 module fitted to a handful of various makes of which the Mido Swissonic is the most popular whereas this Jaz is quite rare.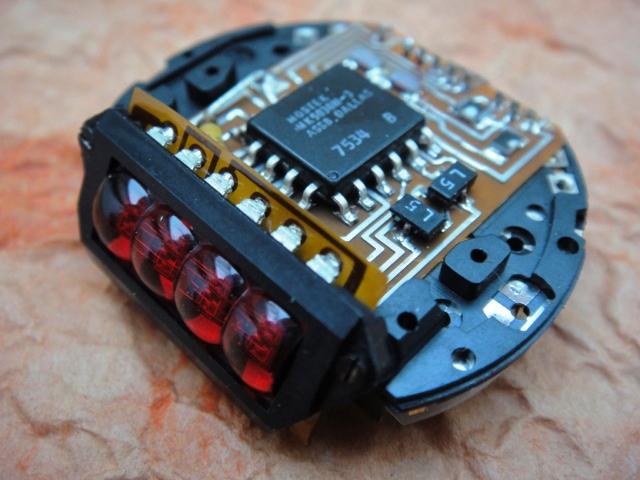 The ESA9392 module is clean with a double layer plastic substrate that indicates 12/24hour display although I have not found the trigger for this functionality (a missing jumper?). The circuitry is mounted on a flexible strip of conductive tape with large chip package made by Mostek (Ass. Dallas) known from Bulova LED. The display is covered with bubble lenses but surprisingly provides good visibility even at an angle. Please note that two command buttons are insulated (!) on the tips with small teflon pads which must properly reach and short corresponding contact plates on the module. These contacts might need minor adjustments to activate the display. Setting is performed with the recessed button pressed simultaneously with the command buttons.
Keywords: jaz swissonic, jaz led

Market value: 100-400$ (condition, box)