ZODIAC OLYMPOS MYSTERY DIAL 1964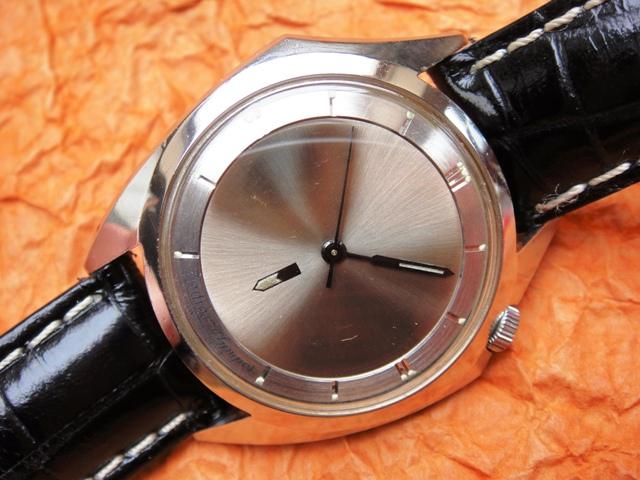 The Olympos is Zodiac's first mystery dial launched somewhere in the first half of the 1960's with the outbreak of mystery dials in the watch industry (based on advertisements dated 1962?, 1964, 1967). In those days almost every possible maker had to have a mystery dial in their portfolio but as far as I know only the Olympos had a space age cosmic case resembling the shape of Batman's logo. It was also advertised as an ultra-thin automatic. Most other makers made mystery dials with hand-wind movements and fitted them into basic round cases.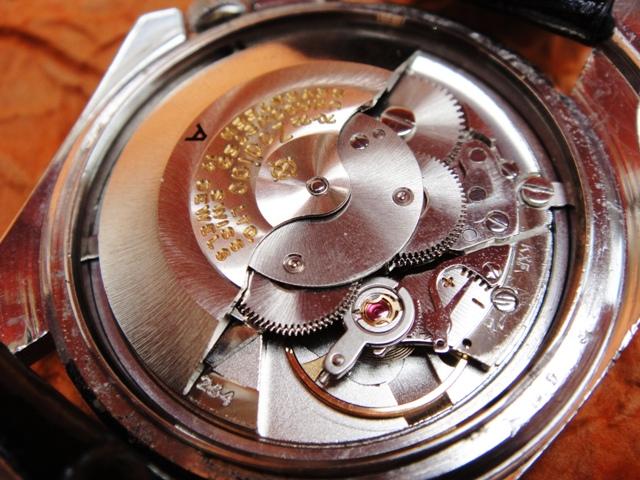 The concept is the same as in all early type mystery dials - only the hour disc is a true mystery and the minute and seconds are shown with ordinary hands. Removing the disc for servicing is fairly easy so there is no need to describe details as opposed to mystery dials with plastic discs. The 70-72 movement is an early AS calibre modification that was later upgraded and used in the Astrographic line of high-beat watches. Please note the micro-adjustment "swan" on the balance bridge. For some reason the later Astro generations didn't have these.
Most of these sharp-edged cases have been damaged due to improper handling. Hint: When opening the case please be careful and arrange a proper tool for this purpose. While closing the case make sure to place the opening gap of the caseback in the position shown in the picture. This spot gives best leverage and with the tool shown there is no damage to the edges.
Pictured below is an original box signed Olympos, a premium that is very hard to come by.
Keywords:zodiac olympos, mystery dial
Market value: 100-350$ (condition, box)