ZODIAC ASTROGRAPHIC TV SST AUTOMATIC 1973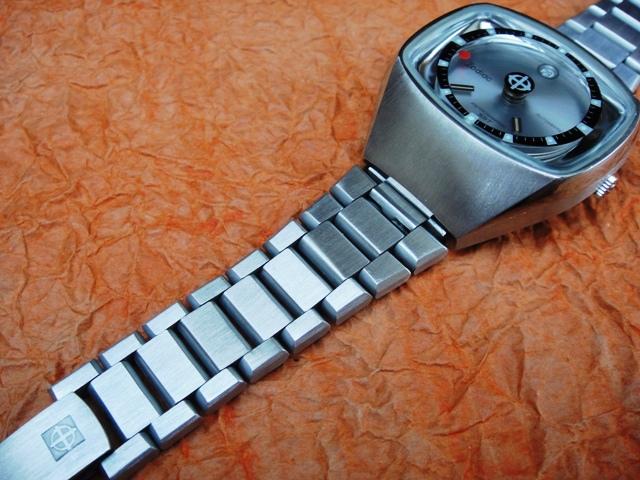 The biggest member in the Astrographic family in a massive TV case. Contains the same high-grade high-beat 88D calibre movements like all other Astrographics - either 17 or 21 jewels. Thus all hints presented for the square blue Astrographic can be used for this model. There is absolutely no difference.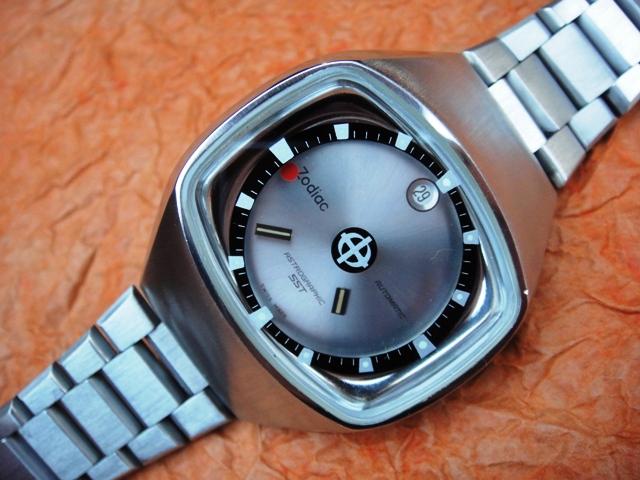 As far as I'm aware this version was only available with the corresponding massive Swiss bracelet... otherwise it would look funny. Hint: Spare links for these bracelets can be sourced from other watches of that era such as Zenith, but the most common and affordable solution is to search for Cyma by Synchron and some Doxa models.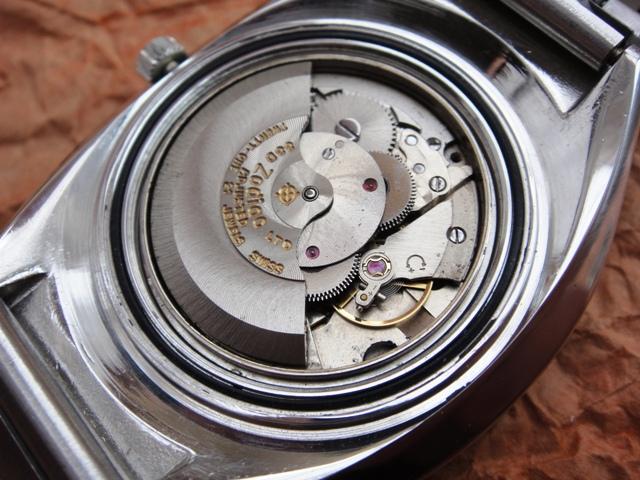 Keywords:
zodiac astrographic, zodiac sst, mystery dial
Market value: 150-500$ (condition, box)