ZODIAC ASTROGRAPHIC OVAL SST MYSTERY DIAL 1971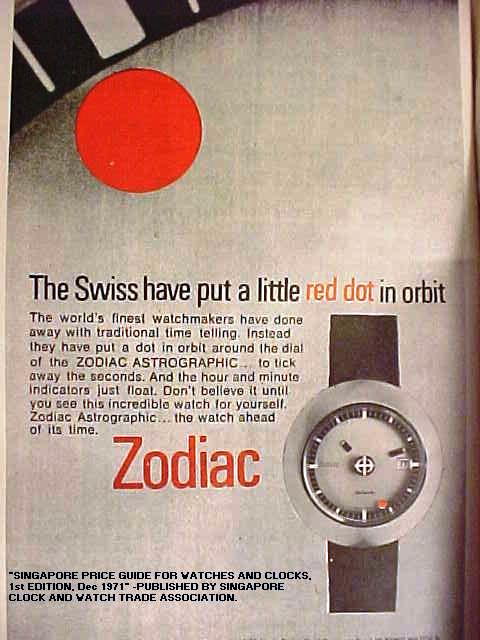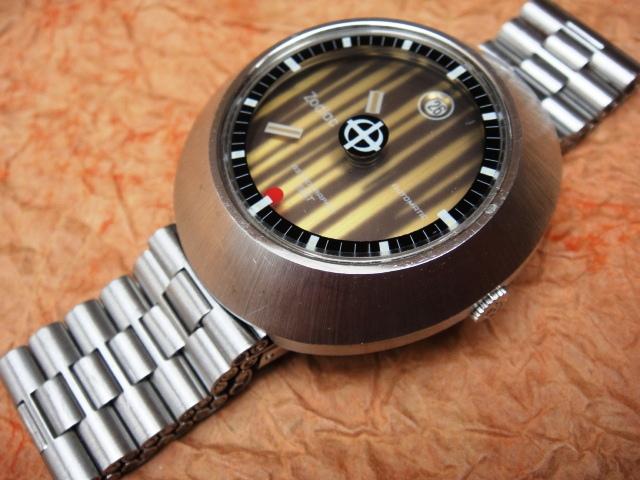 "The Swiss have put a little red dot in orbit" was the marketing slogan behind the launch of this unusual watch. The coolest of all mystery dials, a true icon in the watch industry introduced in late 1971...a simple and smart design easily summarized with one but ingenious word "Astrographic".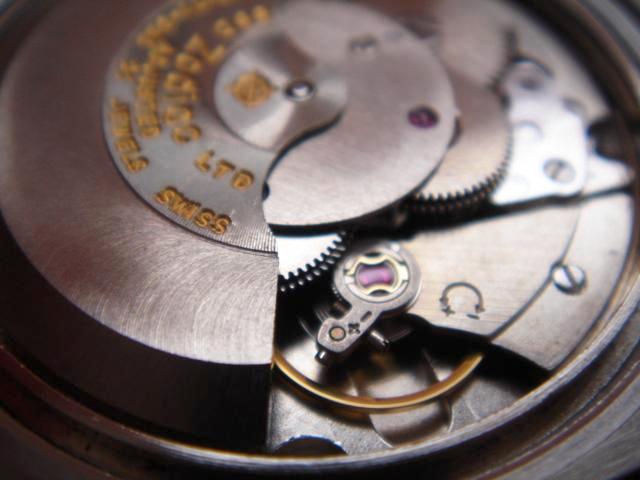 The Astrographic is a top shelf watch by the honored Zodiac* watch company renowned for many technical patents. The excellent design corresponds perfectly with the high-grade and high-beat KXF 88D inhouse movement (a large modification of the AS1688 calibre with added rotor). The 36.000 high-beat system was called Split Second Timing (SST) which allowed the red dot to float smoothly like a sputnik. Additional features included quick-set date by means of pushing the crown, hacking function and a precision hairspring regulating screw...not to mention a nice finish to plates and 17 or 21 jewels. (PS* Zodiac does no longer exist...do not mix the genuine 1970's with the reinstated modern brand mass produced by Fossil.)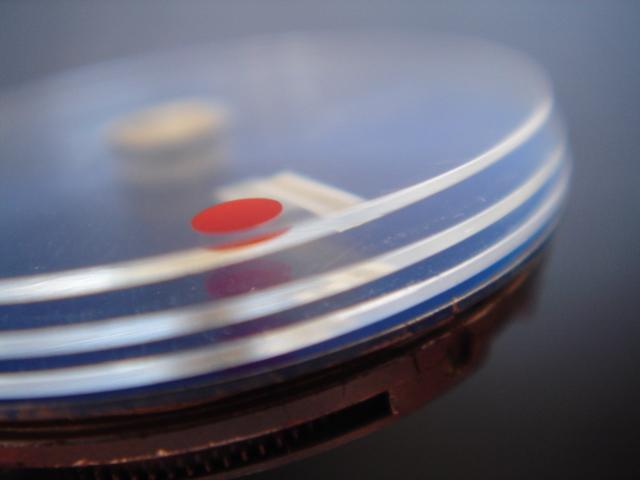 The entire concept is based on acrylic discs that tend to age. Aside this inevitable factor the most common issue are cracked and scratched discs from improper servicing. Unlike hands the discs are a challenge for any watchmaker inexperienced with this design. I have no idea how they were removed at the factory but my guess is that discs were single-use items. Inserting any tool in between the dial and discs seems impossible so my hint for a safe removal of the discs is: loosen dial screws, insert two thin but tempered blades underneath the dial evenly from both sides and slowly but firmly pop the dial from the movement. Be careful with the blades, do not bend the dial, do not scratch the date disc or damage any gears underneath the dial. I have done this several times without any issues however some experience is required.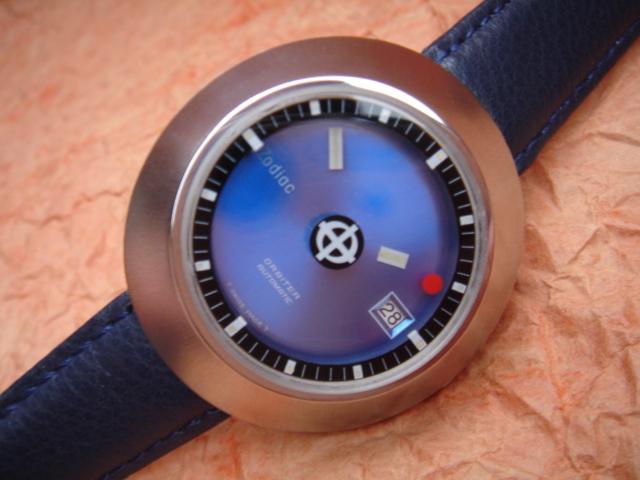 Shown to the right is an Orbiter from the Astrographic family. Exactly identical with fairly two small differences: date at three and movement with less beats 21.600 per hour (calibre 72). This probably allowed the watch to be a cheaper version but today Orbiters are much much rarer and very hard to find. Hint: some of these movements might have issues with manual winding when the crown gets stuck. Do not wind it by force as this will cause the stem to break. The same winding problem in many other movements is caused by to much tension on the friction wheel and results in breaking the minute, intermediate or tower wheel (clutch). The Zodiac might need oiling of the automatic mechanism or ...most often.... lubricating the bottom side of the crown wheel (the second largest on top of the movement, turned by the clutch).
Keywords:
zodiac astrographic, zodiac sst, mystery dial
Market value: 150-400$ (condition, box)