ZODIAC ASTRO 2 MYSTERY DIAL 1975
The Astro II was a short lived revival of the Astrographic family and was only continued by the 1977 AstroQuartz and 1978 Astrodigit LCD with ESA modules. The concept was still the same but the movement was now a basic ETA calibre. It has the same quality feeling but somehow the appearance was not that striking as the genuine Astrographic. The watch shown is NOS yet the mystery discs show aging of plastic which is inevitable for most Astrographics, especially the Astro II.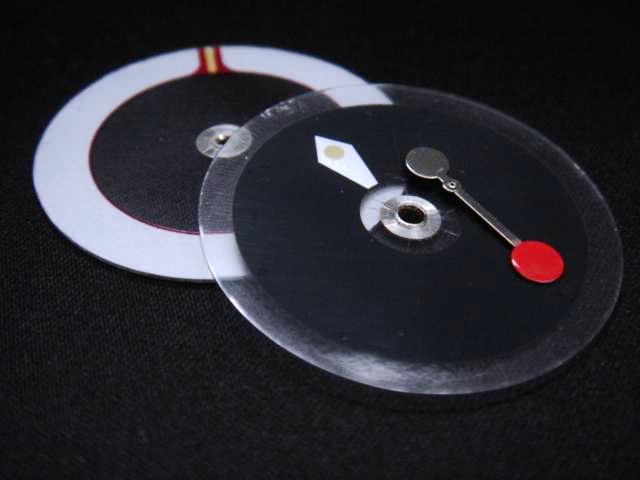 Making new discs is not a huge challenge but will require patience and precision - find a sheet of super clear acryl and either paint or print the appropriate signs. Hint: Printable transparent foil for overhead projectors is a good source - scan the damaged discs and print new ones :) The final result depends on the quality/transparency of the foil and the image to be printed (some photoshopping might help). If you want to remove discs for movement servicing then the hint presented for the blue Astrographics will not be useful... there is no dial to pry upwards. Hint: I suggest rotating and removing (ungluing?) the plastic discs from the metal rings in the center (disc carriers) and remove the rings separately.
Keywords: zodiac astrographic, zodiac astro, mystery dial
Market value: 150-500$ (condition, box)