YASHICA FR1 FRONTIER LED 1975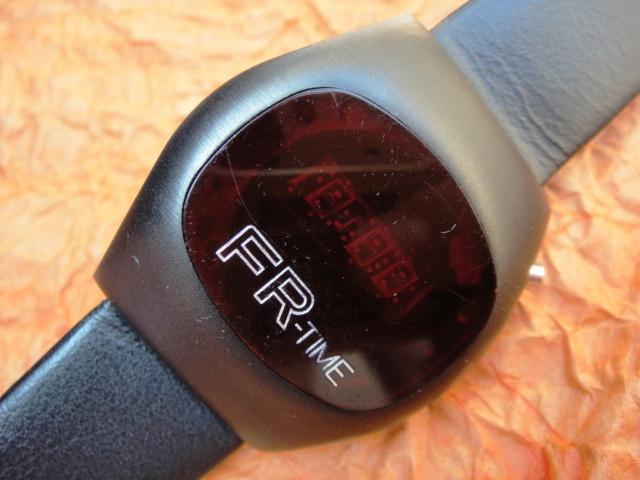 This is an unusual and very rare promo watch that was given to customers who purchased a state of the art Yashica FR 35mm camera around 1975. Yashica of Japan was once a reputable manufacturer with high-grade products from the upper-medium range. Considering the price of a more than average LED watch in 1975 the lucky customer must have made a purchase of more than average value. The nice feature of this watch is the gun-metal finish identical with the one applied to cameras in that period.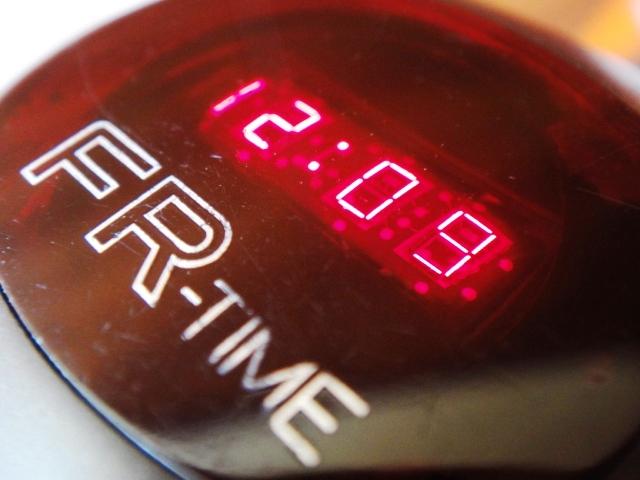 The module is a Frontier 2001 fitted to Hamiltons and Omegas of that same year. The display is a different segment type in comparison to the sought-after "dot-matrix" displays found in most Frontier modules. The battery contact plate shown below is a smart invention that does not require using springs on the caseback and thus reducing costs. If you have a Hamilton QED or Omega 1602/1603 without the screwed-on battery clips you might consider this solution to make your watch work.
Keywords: yashica led, yashica fr1, fr-time

Market value: 50-150$ (condition, box)