WITTNAUER POLARA 125 HUGHES LED 1975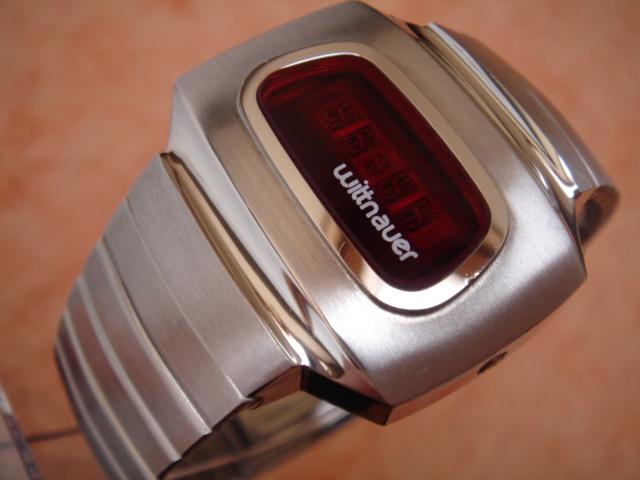 "Polara" was a line of digital watches from the mid-shelf Wittnauer company. I'm not alone by saying that the "125" is the best design from Wittnauer. Compare it below with the popular modern LED from Majestyk... won't you agree that the similarity is obvious? The inside of the Polara houses a generic 29mm Hughes Aircraft module what makes replacements quite easy and affordable from other 1970's no-name LEDs. Shown below right is the proper box for Wittnauer LED watches, whereas the other one is somewhat nicer but is a later edition for Wittnauer LCD's from 1978-80 that used Swiss ESA modules.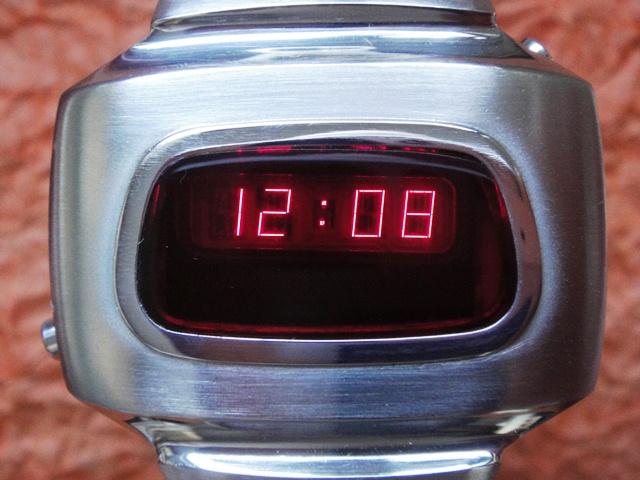 If not for vintage newspaper ads we would probably never know that this model is called "125". Most people are not even lucky to associate it with the manufacturer as the caseback has no indication on the producer and most of these watches are missing the baked-on logo on the red glass crystal. Only the inside of the caseback is stamped with Longines-Wittnauer but hardly anybody bothers to open the caseback as the batteries can be easily replaced by unscrewing the battery compartments. The clasp is signed Polara hence this is the best reference keyword to search for this watch, otherwise (if missing the bracelet) it will remain completely anonymous and sell for a few bucks.
Keywords: wittnauer led, polara led

Market value: 50-300$ (goldplate/steel, bracelet/strap, condition, box)