WITTNAUER POLARA 1 HUGHES LED 1974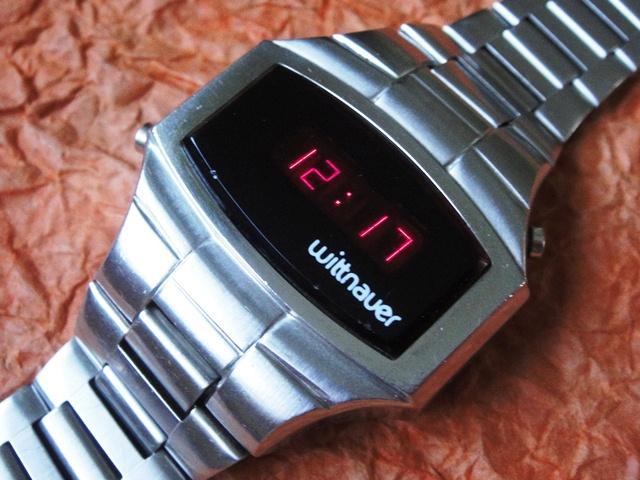 The Polara I is the first LED watch from Wittnauer introduced somewhere in 1974 judging by the early dot-display '74 Hughes Aircraft modules. Although this was one of my first ever LED's I personally don't like it as it looks so-so on the wrist. It is not that large in diameter but it's quite thick and the bracelet design with very narros lugs doesn't help either. It is one of the most ugly 70's LEDs in my opinion but still many people love it for the strange design. Model Polara I is the stainless steel version while the Polara II was made in goldplate unfortunately the case was visibly darker 14K electroplate with a lighter colored 10K rolled gold bracelet.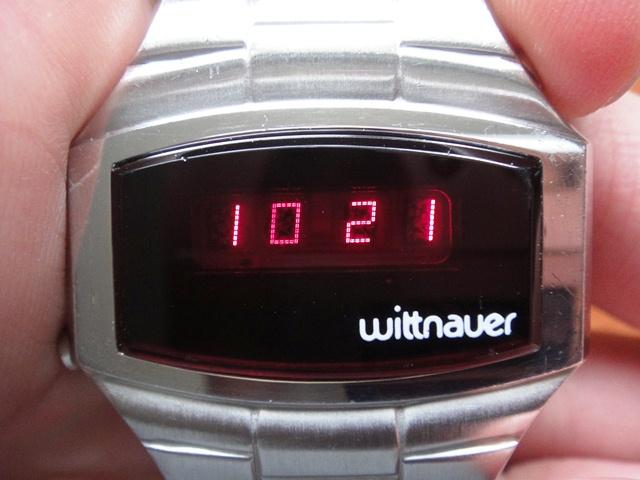 The crystal on all Wittnauer LED's was always made of mineral glass but although it had a baked-on logo most of these watches have it missing. This makes identification very difficult hence you should always search this watch with the Polara keyword. The bracelet is the only visible "Polara" reference that is available unless somebody will bother to unscrew the caseback and check the inscription on the inside. Otherwise you might grab a bargain if you find it as a no-name watch.
Keywords: wittnauer polara, wittnauer led, longines wittnauer, polara led

Market value: 75-250$ (condition, box)