WITTNAUER ELECTRONIC ESA9150 TRANSISTORIZED 1968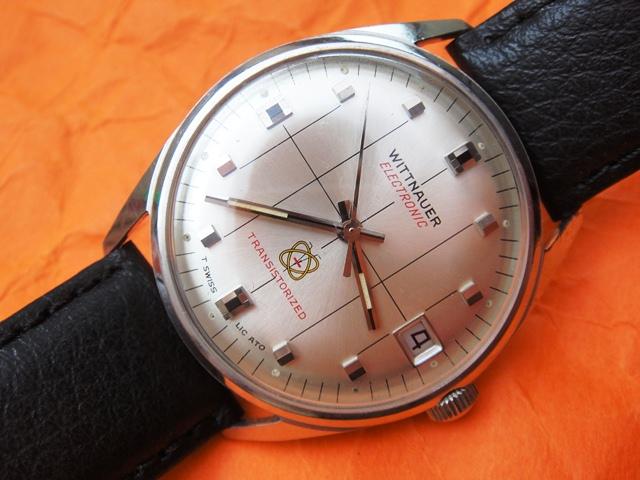 In 1968 ESA introduced the first movement with balance and transistor under the Swissonic or Dynotron brands. The concept was licenced from ATO the forerunner in electric clock production established in 1920 by the legendary Leon Hatot. Many of the early production movements are signed Lic.Ato.
This Wittnauer Electronic is one of the first transistorized electrics with this bulletproof and mass-produced ESA9150 calibre. The transistor was already introduced in the Accutron by Bulova in 1960 but for some reason we had to wait another 8 years before the first watch with balance and transistor appeared.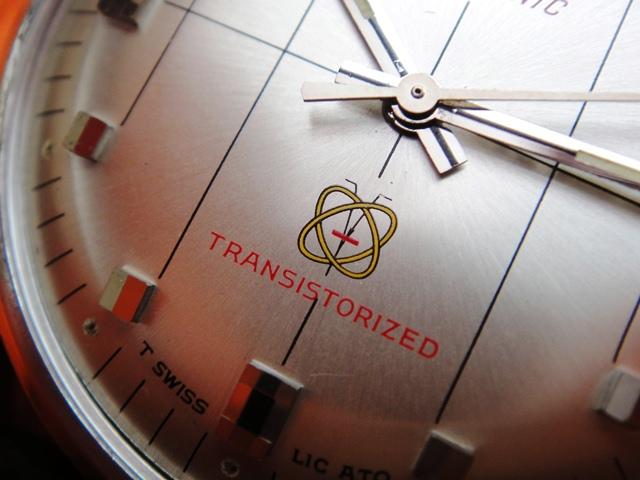 A transistor is a switching device thus movements fitted with one of these do no longer require a physical contact system. The switch activates the impulses on the fixed coil which in result atract the permanent magnets on the balance assembly. Pretty simple and very reliable.There are virtually tons of these movements still today in full working condition as they were fitted to hundreds of watches by different watch manufacturers and produced somewhere until 1975. Even NOS parts are easily obtainable thus they will probably last another 100 years with ease. What makes some of these models collectable is the external design or some details such as the atom symbol on the dial. Do not be surprised if these factors will increase their value by 200% in comparison to other watches with the same movement.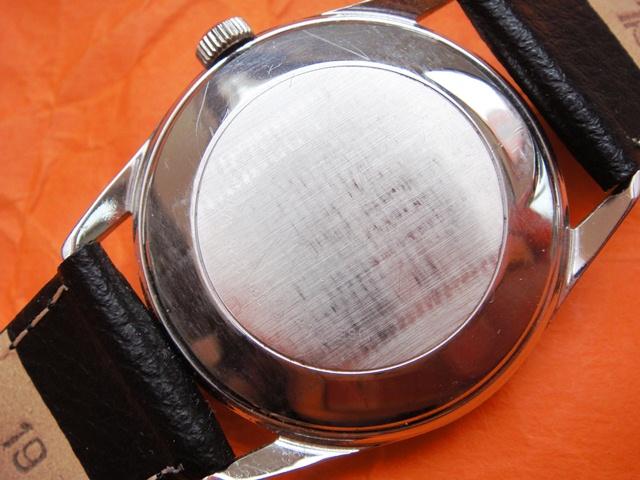 The ESA9150 has a simple construction so once the electronic assembly with coil is removed the rest is purely mechanical. The later ESA9154 version is almost identical but most parts are not interchangeable (including balance or coil assembly). The main visible difference is the amount of coil "pins" on the green coil rest. There are 4 on the 9150 and 3 on the 9154. These pins are actually the entry and exit of two separate coils mounted into one physical assembly. Hint: When checking their resistance for proper functionality bear in mind that values should not be zero or infinity between both of them (pins from left to right 1-2 and 3-4).
Keywords: wittnauer electronic, ESA9150

Market value: 50-150$ (brand, condition, box)