VULCAIN BULLHEAD AS2072 JUMP HOUR 1970's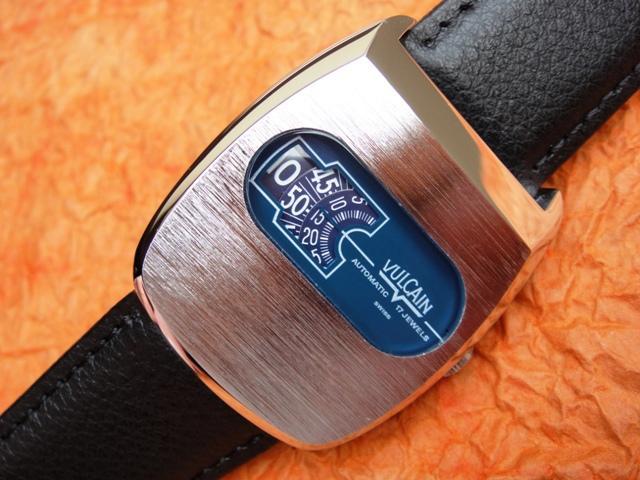 I call this one a "Bullhead" as nothing else comes to mind. It's a massive top-shelf jump hour from the reputable Vulcain fitted with the very reliable high-grade AS2072 calibre. These movements are identical to Damas/Hoga although the calibre seems to be a bit different... I will have to check them in more detail.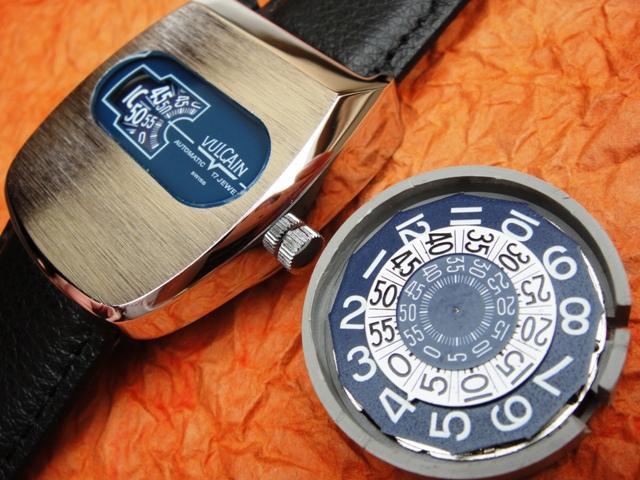 As mentioned in the earlier Hoga review the vital parts of the jumping module are the two springs - the spring-lever and the hairspring within the hour-disc.
Keywords: vulcain jump hour

Market value: 100-300$ (condition, box)