VERITY ESA9181 QUARTZ 1973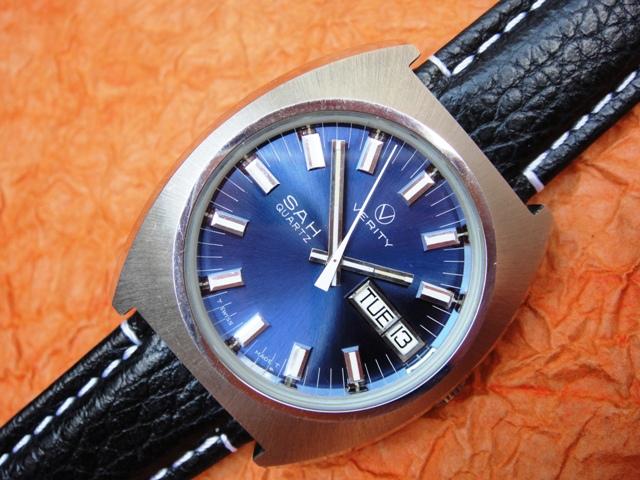 Verity is a small private label watch company from the UK however the phrase SAH remains a mystery. It might be an anniversary watch ordered by the British 'Society of Architectural Historians' or by the Swiss 'Schweizerisches Arbeiterhilfswerk'. This however seems unlikely as both of these are non-profit organizations that rarely spend a lot of cash on promotional items. The watch is all steel with a modular construction where the inner case/capsule is press-fitted in the outer bezel. In comparison to the Barrett Quartz which has a tension ring the Verity watch has been fitted with a rubber gasket that is supposed to hold both parts of the case together. Once it goes bust completely a perfectly matching gasket will have to be found.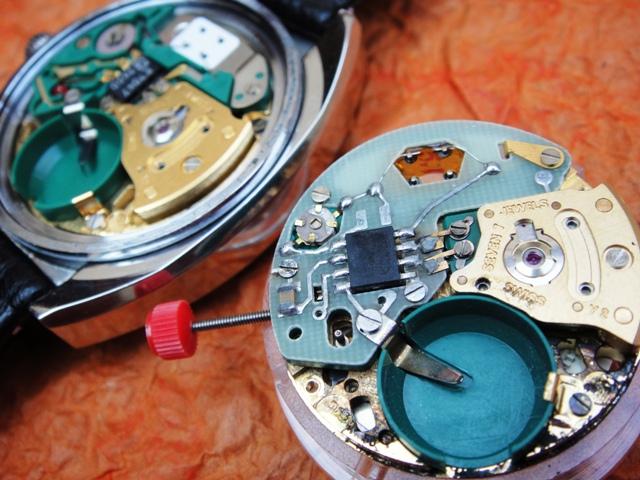 The movement is an ESA9181(83) the first Swiss mass-produced Quartz developed inhouse by ESA/ETA that was fitted to dozens of middle-shelf watches. The BWC Swiss review shows the first generation of the electronic module that was upgraded while technology progressed. The picture to the right shows a comparison of the first and second generation. The chip package is similar in size but the trimmer is smaller and the hacking pin has been removed. For some reason the third generation with surface mounted chip has again been equipped with a hacking pin.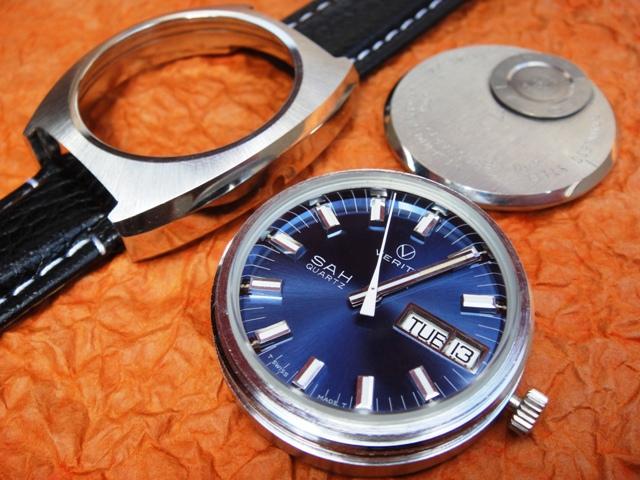 Keywords: verity quartz, esa 9181

Market value: 50-350$ (brand, condition, box)