TISSOT SEASTAR 2100 OMEGA 1315 QUARTZ 1976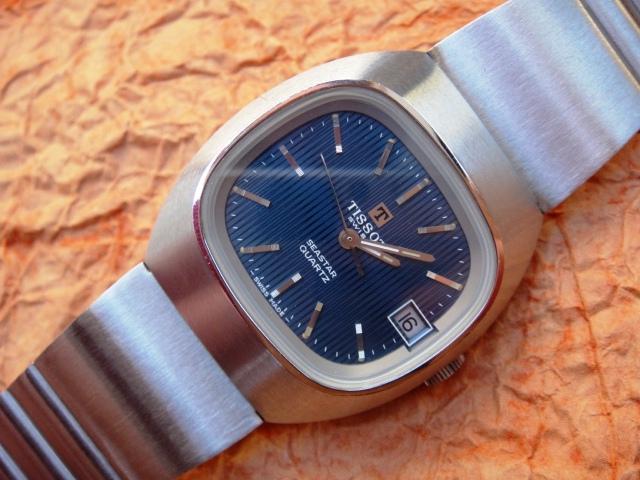 Now... isn't this one strange? A seemingly ordinary Seastar but after twisting the caseback... a blue-tinted Omega 1315 calibre shows up :) Who would expect that the sibling Tissot company would deserve to house Omegas first quartz movement...renamed to 2100. Perhaps some of you posses this knowledge but I have never come across such a nice surprise and more over I have never seen another. The 1315/2100 movement is exactly the same as the 1310 but does not have the day-of-week and thus does not have the recessed button used to quickset the day. Correspondingly it also does not have the other button to correct seconds. Fortunately this version still has the useful time-zone setting.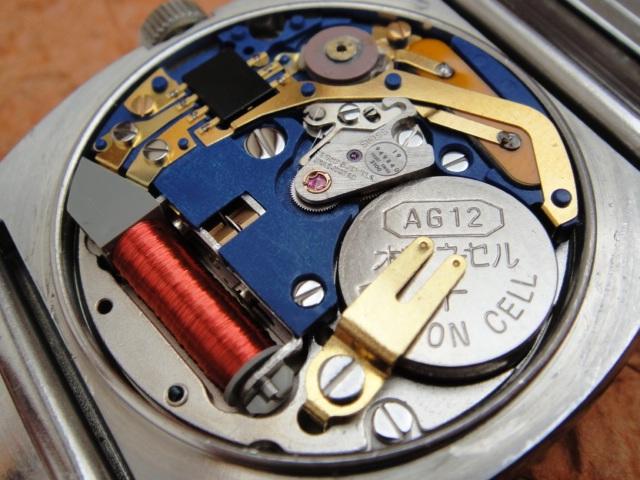 The design is very cool, a lot nicer than many Omegas of that period including most of the 1310/15. The case is all steel with a stylish matching bracelet and the blue dial has a hypnotic pattern. Altogether a superb watch :) The 1310/1315 movements were made from 1973 to approx. 1978. This particular piece dates back to 1976 with a serial number 19949840, one of the last with 8-digits just before Tissot changed to 5-digit codes in 1977. I have no information as to how many of these 2100 were made but in 1977 Tissot already developed their own 2030 calibre that is said to be the predecessor to Omegas 1370 calibre. It remains a mystery why Tissot launched a quartz watch so late but it is possible that research on the 2030 was delayed and a workaround had to be applied with an outdated Omega calibre.
Keywords: tissot seastar, tissot quartz, tissot 2100

Market value: 100-400$ (condition, box)