TEVIOT AS2083 JUMP HOUR 1975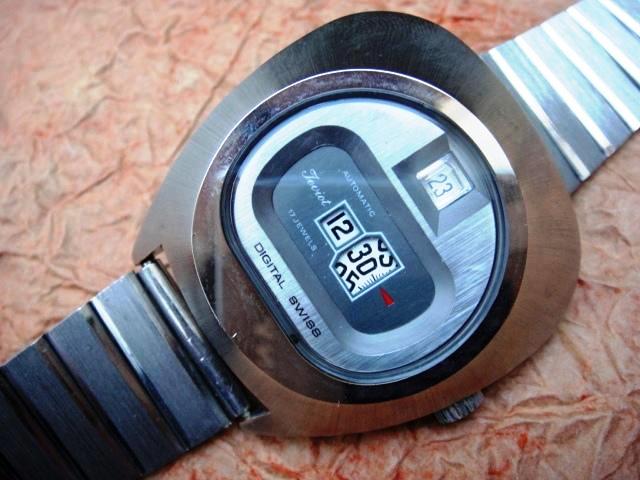 This Teviot Digital is a pretty obscure brand in a massive spacedesigned case. Because it's an automatic jump hour you might be 90% certain that it will feature a top-class calibre. The AS2083 is an extremely good movement that was fitted into many high-grade watches of that era. At least two digital jump hour modules an be found with this calibre of which this is the simple version used in many pin-lever jump hours including the top-shelf Tissot Navitimer.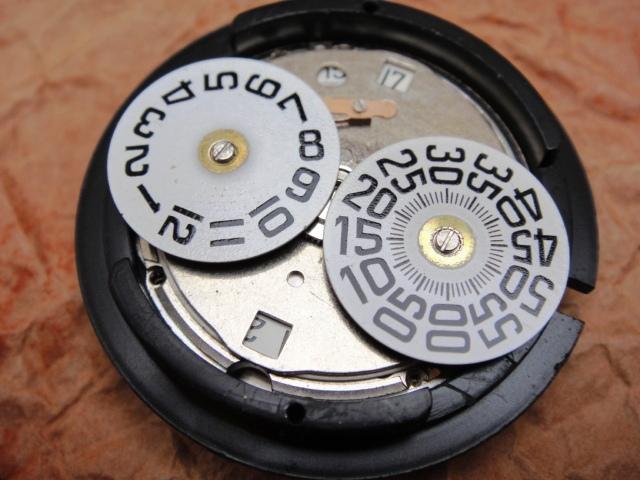 I have seen the same watch with at least two or more different brands including Dynasty. So depending on the brand this high quality digital will either be extremely cheap or will cost more than 200$. The only disadvantage on these cases is a snap-back that will usually require a press to close it after opening. A screw-back would certainly be more useful for such a nice quality watch.
Keywords: teviot jump hour, dynasty, astral

Market value: 50-200$ (design, brand, condition)