TECHNOS ELECTRONIC ESA9154 TECHNOTRON 1970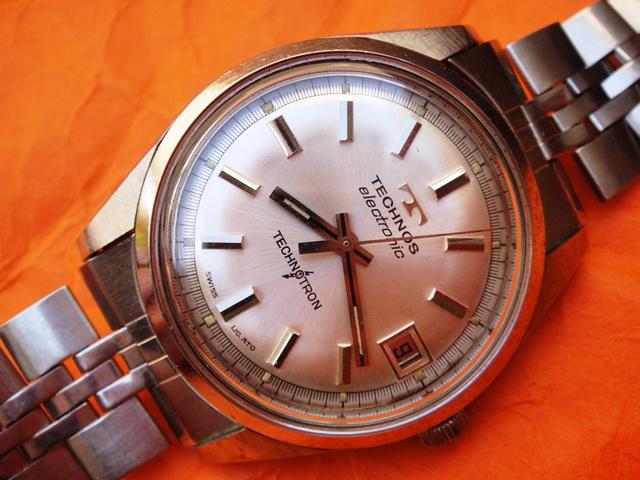 Yet another electronic watch with an ESA movement but 9154 calibre. Vintage Technos watches are pretty rare and this Technotron model is very uncommon especially with the original fishbone bracelet... a pure early sign of the 1970's. Technos is a brand only today and somebody in Brazil is mass-producing watches with the once reputable label.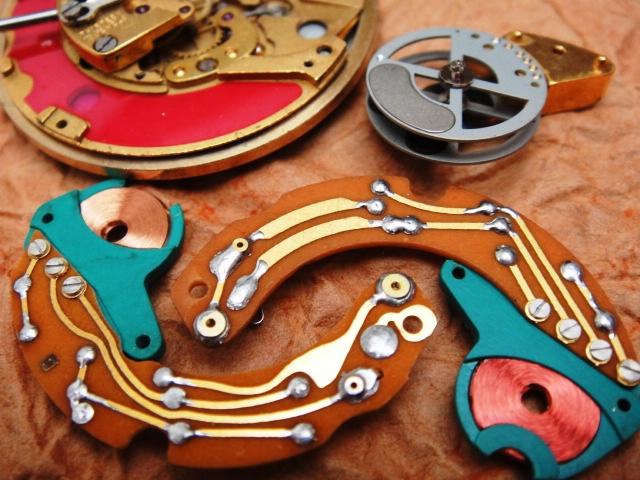 The 9154 movement is a small improvement in comparison to the earlier 9150 but you can easily retrofit a watch with either of these movement as most parts alone are rather not interchangeable in between both calibres. Pictured right a comparison of the electronic module of a 9150 and 9154 - note the differences including plastic safety tip on the coil which makes it impossible to swap a balance in between these calibres.
Keywords:
technos electronic, technotron, ESA9154

Market value: 50-150$ (brand, condition, box)