SWISS PINLEVER DIRECT READ 1915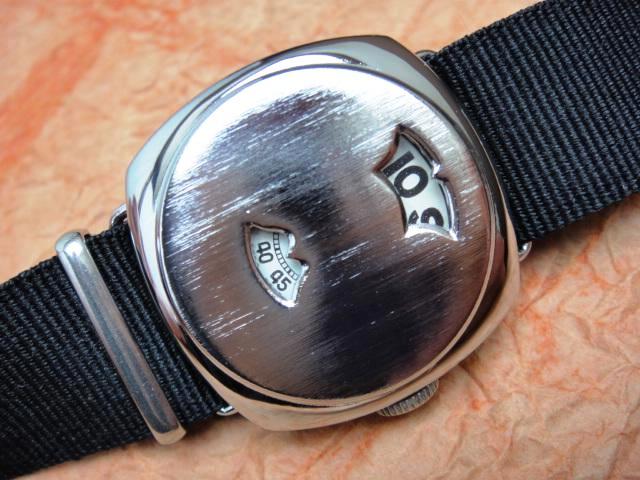 Here we have one of the first wristwatch jump hours dating to the WWI era. To be honest it's only a direct read without jumping functionality but it still belongs in the digital family. I have seen a few different types with slightly differing movements and judging by the pinlever 1-jewel quality these watches might have been early throw-aways. It was probably difficult to predict if this weird digital technology would sell especially that the wristwatch itself was something completely new at that time.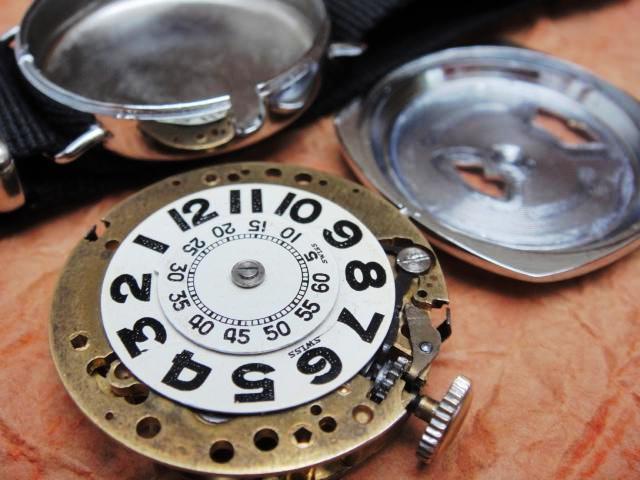 I have the same movement in analog format and the only difference are the two discs of which the minute dial is fixed with a screw to the gear. It rotates hours as normal hands and thus needs a bigger window in the case. The surprising thing on this one is the superb condition of the painted steel discs which usually are rusted or have paint peeling off after so many decades.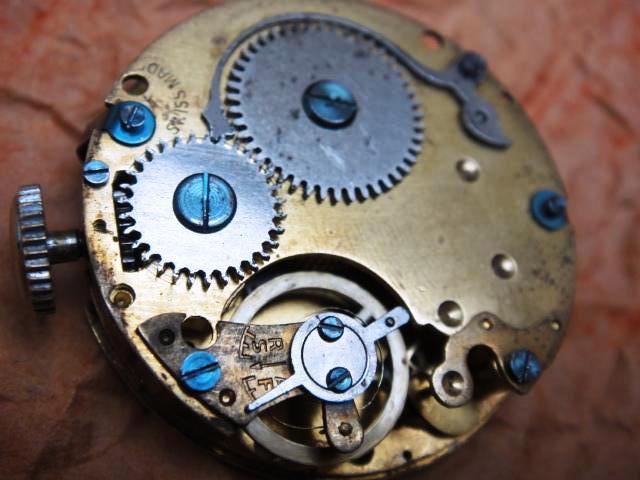 Keywords: direct read, jump hour
Market value: 10-100$