SNOOPY TENNIS MYSTERY DIAL TIMEX 1958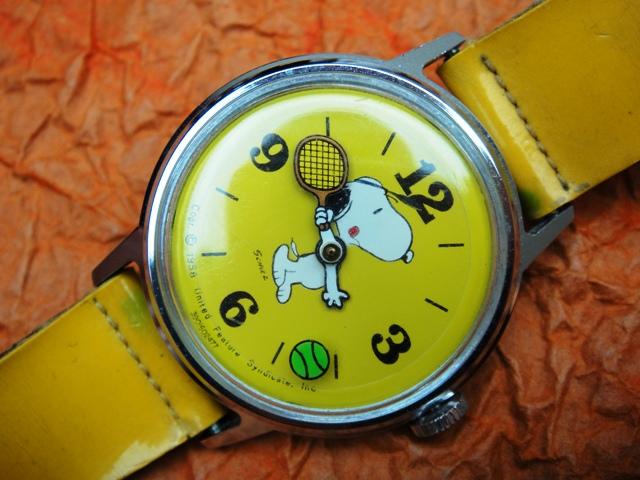 Super cool :) no matter what Snoopy is doing. It's one of a small series of mystery dials made by Timex in the early 1960's (copyright indicated 1958). Several colors, sizes and models were made with Snoopy either playing tennis or chasing Woodstock the yellow bird around the dial.

This denim version is a nice example especially when it's fitted with the original matching denim (jeans) strap. These watches would last forever if only Timex made something better aside cheap nonjeweled pin-lever movements. Their motto "takes a licking and keeps on ticking" doesn't appear to be working after so many years thus most of these watches are junk.
Keywords: snoopy, peanuts, mystery dial
Market value: 10-100$ (condition, box)