SICURA TANK JUMP HOUR 1970's
The Sicura Tank is hard to come by and finding one in decent condition is a challenge. The beauty of this design lies in the thick prismatic crystal made from two pieces of plexiglass. The masking dial is printed on the bottom of a thin piece of plastic that is glued onto the thick prism. The glue holding these two layers of plexi tends to age showing ugly marks that are impossible to remove unless you manage to split the layers, polish them and combine anew with crystal-clear epoxy.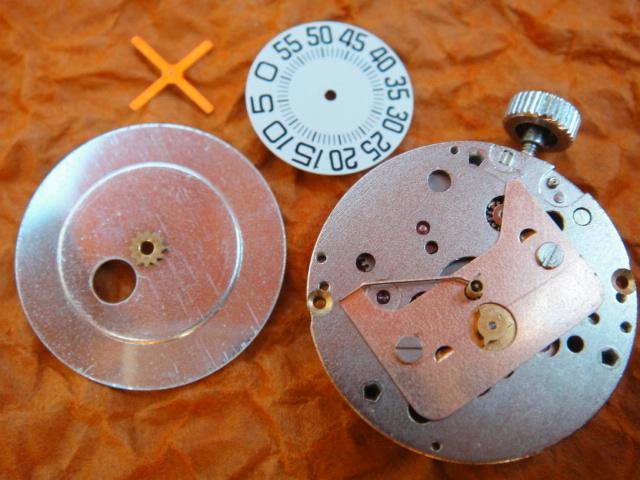 It contains a standard 1j or 17j pin-lever movement found in most ladies jump hours such as Cordura or Nelson. The main difference lies in the vertically printed digits and a center seconds-pinion with orange propeller. The jumping module is the most simple and durable of all I have ever seen. The only necessity is to retain a proper fit of the minute-disc on the cannon pinion as the minute-disc is responsible for keeping the loose hour-disc in place.
Keywords: sicura, jump hour

Market value: 50-175$ (movement, condition)