SETH THOMAS ROAMER QUARTZMATIC MST901 1972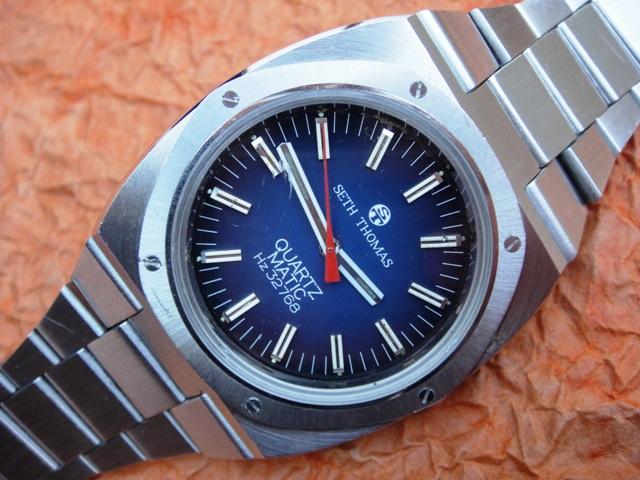 Seth Thomas was once a very reputable American clock and pocket watch manufacturer in the XIXth century. Unfortunately it ceased to exist as an entity somewhere in the mid-XXth century and remained as a brand owned by Talley Industries which also marketed cheaper wristwatches under the Westclox label. Most Seth Thomas wristwatches from the 1960/70's are in fact high-grade products manufactured by Roamer of Switzerland that only differ with dial and clasp markings. This Quartzmatic is practically a MicroQuartz from Roamer although the Quartzmatic brand was also used in all lines of quartz watches from Westclox - LCD, LED and analog Quartz. Bear this branding similarity in mind as you will find totally different movements, not to mention quality and appearance.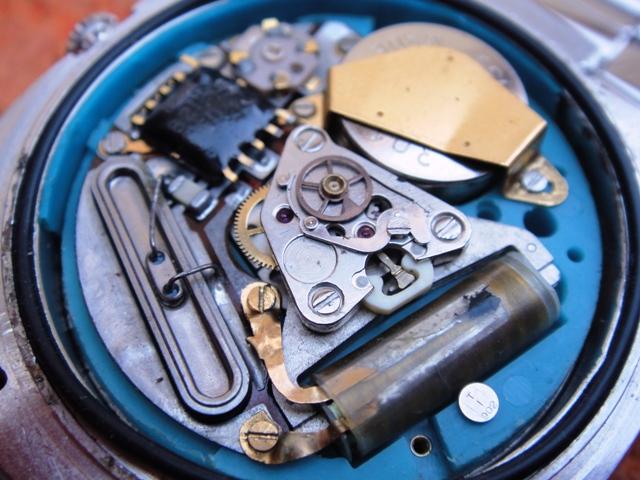 The 901 calibre by Roamer is the same as in the Micro-Quartz but this one appears to be a later edition with minor modifications such as a plastic banking for the pallet arbor. The movement plate is also signed 901 but has TI lettering instead of MST for Roamer. Although the blue plastic baseplate clearly indicates that the movement was designed for cheap and automated production I just love the pallet escapement motor that must have been quite something back in those days. If the stepping motor would not have been invented it would be a lot nicer to listen to the loud ticking sound of modern quartz watches with this kind of pallet escapement concept.
Keywords:
seth thomas quartzmatic, roamer microquartz

Market value:
100-250$ (very rare, hard to find)