SATURN TIME CORPORATION LED 1973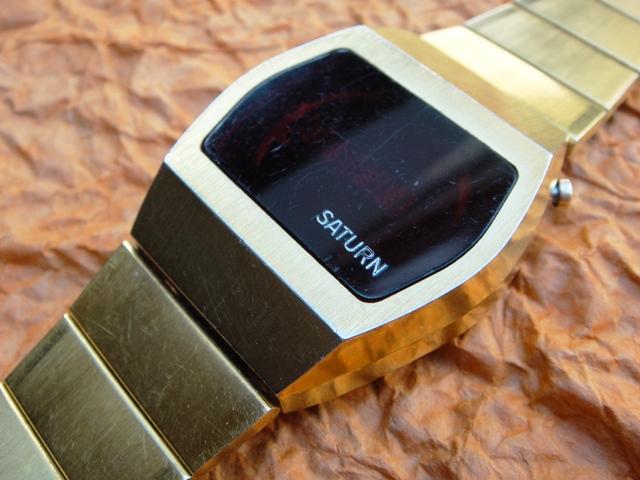 Absolutely no information is available about this Saturn LED and not even a trace can be found on the maker of this early high quality module. The caseback is signed Saturn Time Corp what doesn't really have to mean anything but the casing and electronics seem to have been made inhouse by this company. The module is one of a handful ever made that use the large 355 Pulsar batteries which were discarded by watch producers already in 1974. The technology and high quality Swiss case indicate that it must be a very early concept made approximately in 1973. There is not much to focus on as the entire circuitry has been smartly encapsuled in a large blob of red translucent resin. The uncommon thing are the button locations at 7, 11 and 1 o'clock and I can hardly recall any other maker to use such a layout in the early days of LEDs.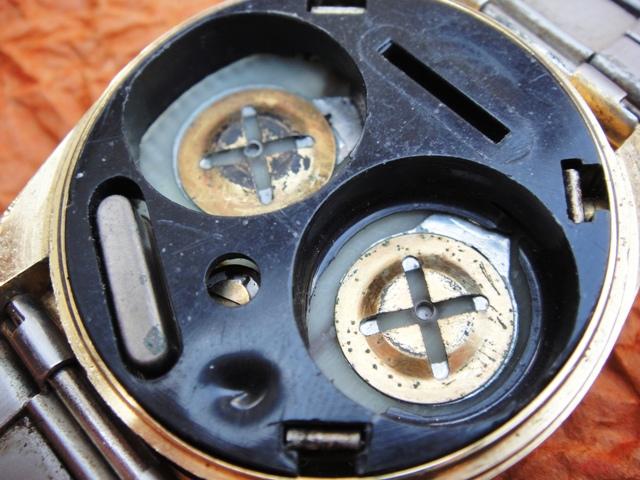 The large battery wells can be easily fitted with spacers from an oring or cut from a rubber hose just like in Pulsars. These watches present very good quality and untested pieces can be found literally for a buck or two as the brand doesn't ring a bell to anybody. If you have any information on this company and their (probable "inhouse") expertease in the field of LED watches please let me know and I'll update this review for other to read. Another similar Saturn module is shown exposed here.
Keywords: saturn led

Market value: 10-75$ (condition, box)