RUHLA DIGITAL cal24 JUMP HOUR 1970's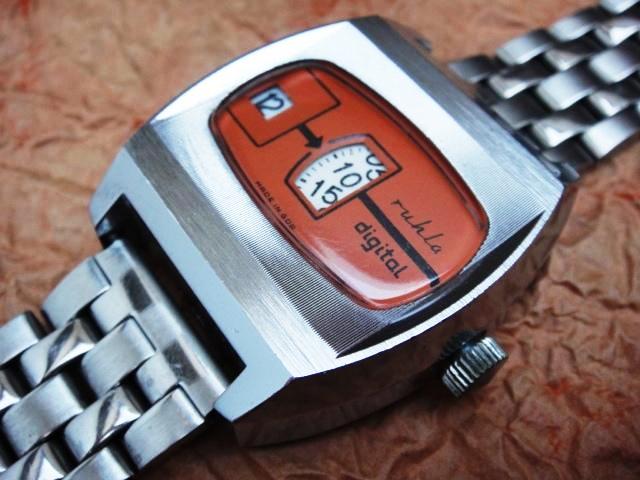 This is the first (and very likely) only East-German jump hour watch from Ruhla of DDR. When Germany was split in half after WWII the leftovers of the once reputable Thiel watch company (dating back to 1862) were transformed into UMF Ruhla (Uhren Maschinen Fabrik). Approximately in 1963 a mass-production calibre 24 was created allowing millions of watches to be produced. This calibre was slightly modified into a digital version and since the early 1970's these Ruhla jump hour have become iconic nostalgia-symbols of the former German Democratic Republic.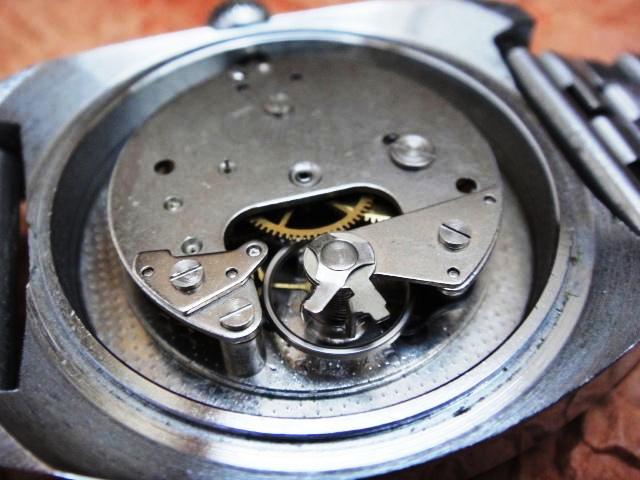 The watch was made in a few case designs and dial colors and even some Western private label versions can be found such as Aseikon. The pin-lever movement is cheap but pretty robust so most of these only need a thorough cleaning nowadays. The Ruhla Digital was hard to get back in the 1970's so don't be surprised if they sell for 100$ in the East Block as many people are trying to fulfill their childhood dreams.
Keywords: ruhla digital, ruhla jump hour

Market value: 10-100$ (brand, condition)