RUHLA 28 QUARTZ 1977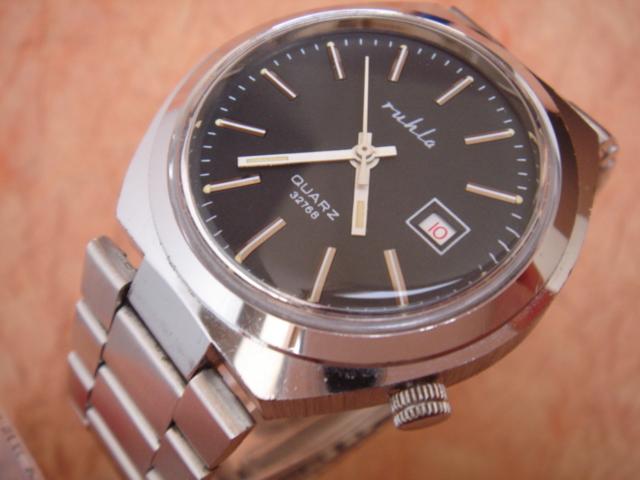 Watches from Ruhla of GDR (German Democratic Republic or East Germany in short) were never considered as quality products. Their first quartz watch calibre 28 is no exception and clearly a quick workaround as it was based on the bottom-shelf non-jeweled pin-lever 24 calibre fitted to many Ruhla jump hours. Early series appeared in 1972 but full production began in 1977. Fortunately enough a much more reliable and quality calibre 14 appeared already in 1978 (similar to Junghans 667).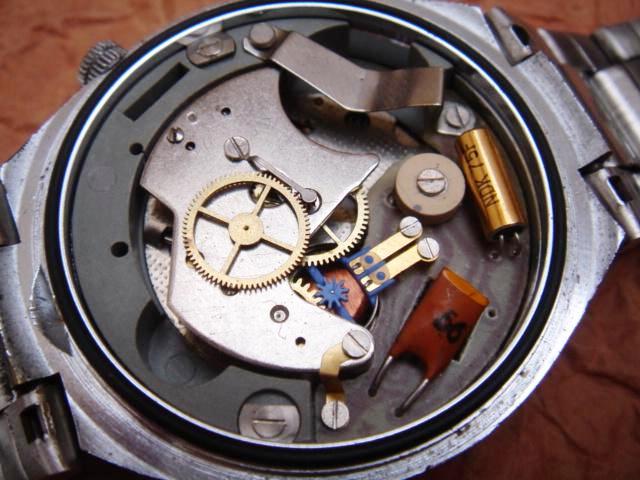 As shown, the mechanical movement is very plain and has a akward looking stepping-motor with exposed coil. If your watch is slow it will either be the quartz crystal or the non-lubricated movement that needs attention. Sometimes the center seconds pinion has to much pressure from the safety spring fixed onto the top plate and will affect time-keeping. An export version can be found with the Karex brand.
Keywords: ruhla quartz, karex quartz, ruhla 28

Market value: 10$-50$ (model, condition)