RONDA 32768Hz 1377 QUARTZ 1973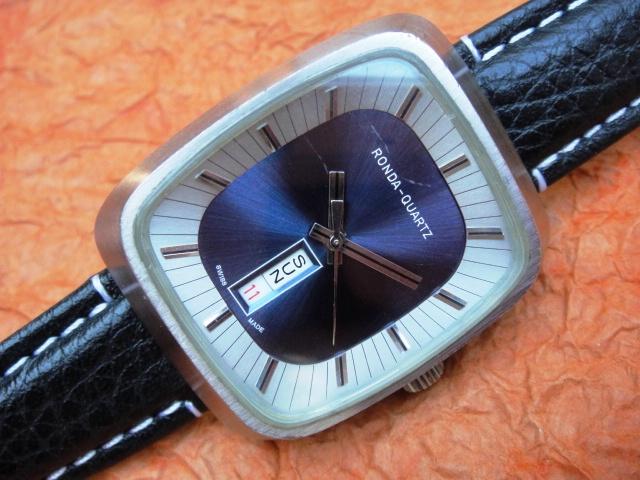 The first Quartz from Ronda was developed inhouse in 1973 by this totally independent Swiss ebauches manufacturer. Their independence and continuous existence is quite remarkable considering globalization and the hardheaded approach of the Swiss industry towards the Quartz in the 1970's. Ronda management must have been open-minded by creating a very reliable 1377 calibre with Motorola quartz and circuitry. Based on Pieter Doensen's database the first generation was launched for sale in 1974. Shown in this review are all four(!) generations of this calibre which all differ with upgrades to Motorolas electronic module as rapid technology progress allowed miniaturization of electronics. Only the 1st generation has dual hacking - mechanical on the clutch lever and a circuit disconnection pin.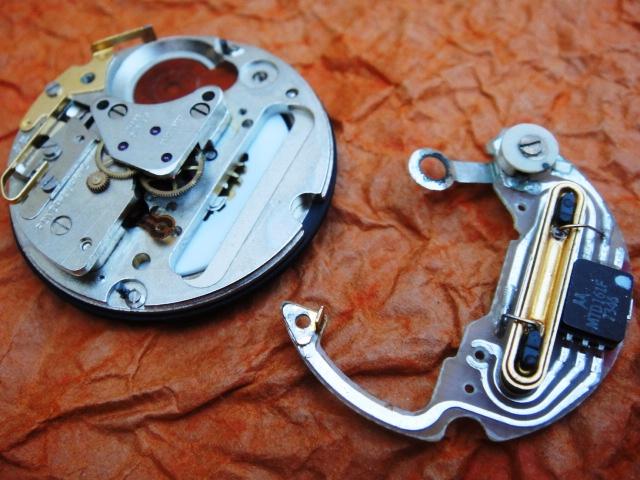 The motor is similar to other early Quartz and is fixed under a movement plate. Removing it also requires unscrewing the top gear-train plate. If you have a nonworking 1377 the possible issue aside a broken quartz crystal might be dirty contacts especially the one on the flexible band of the motor assembly. Sometimes also the insulation filter under the negative battery might be missing and is easy to replace with a piece of tape. The size of these watches is usually quite cool and large and the blue version resembles the Zodiac Astrographic in big detail. Unfortunately it is nearly impossible to find these vintage Ronda quartz nowadays. There are virtually thousands of "Ronda" items on eBay as Ronda AG has become a leading mass-movement producer fitting their calibres to top and low-shelf watches.
Keywords: ronda quartz, ronda 1377

Market value: 40-250$ (model, condition, box)