RICOH 590 RIQUARTZ 1975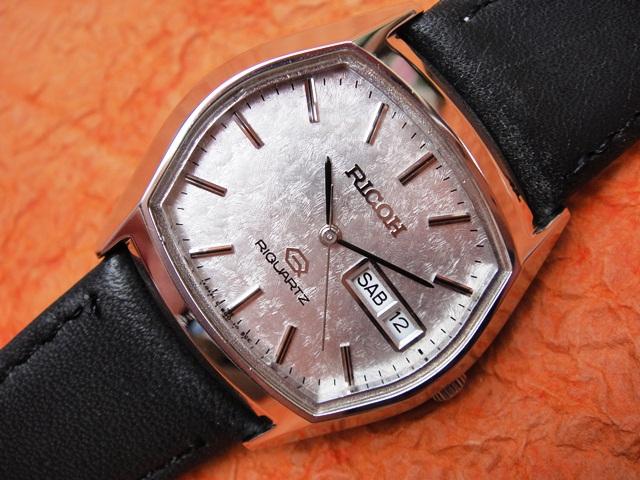 A very nice watch in NOS condition and the silver dial really stands out from the crowd. This Ricoh 590 dress watch is a following generation of the first Riquartz series released after the 570 type. Pieter Doensen's database mentions that it was introduced in 1976. Some of these watches ought to have a date indication on the inside of the caseback as opposed to the Seiko dating convention where the date is stamped on the outside of the back. In this case the inside of the back is stamped 7711 for November 1977 and 590118AA refers to the 590 calibre and version and not September 1975 as one would expect on a Seiko watch.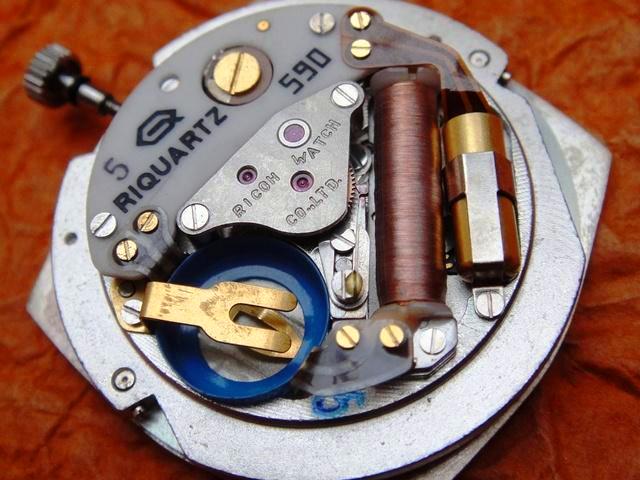 The movement construction is very similar to the 570 calibre but it has been significantly reduced in size. The quartz tube is located on the right side and mounted safely in a metal (grounding) basket. It is affixed with two screws to the ceramic substrate in the same manner as the 570 however some later 590A versions had the electronic module slightly simplified as shown in the last bottom picture. The expensive ceramic substrate was exchanged to a pertinax board and the quartz permanently soldered. Both the 590 and 590A are interchangeable.
Keywords: ricoh, riquartz

Market value: 25-150$ (version, condition, box)