RAVISA SPORT RACER HELMET 1970's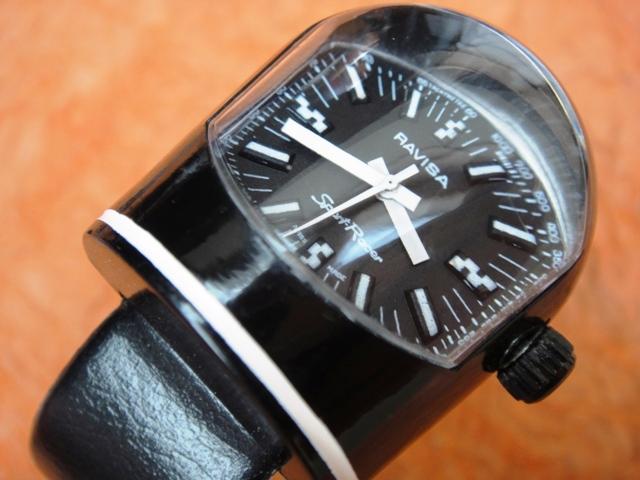 The "Sport Racer" by Ravisa is an insane watch in the shape of a Formula1 helmet. I have absolutely no information about it as Ravisa is just a private label that used to focus on cheap designer watches in the 1960/70's. It is very likely that the same watch was branded with other labels.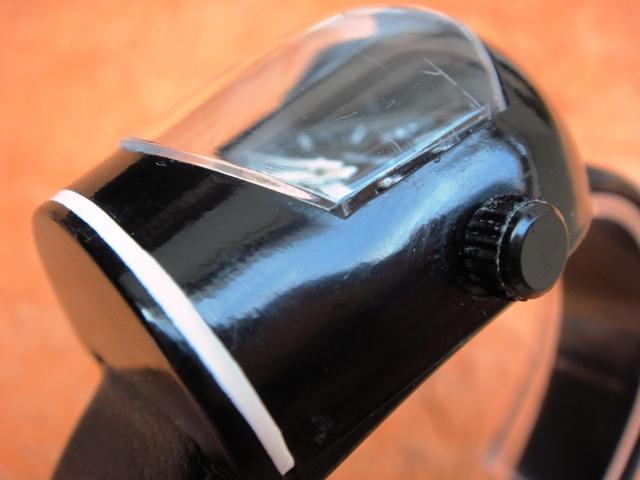 The case is made of durable ABS plastic that was a revolutionary material in those days. The case is opened by removing the plexi crystal raising it step by step by the edge. The movement is a disposable pin-lever derived from EB8480. Despite the low quality such strange watches reach top dollar amongst collectors.
Keywords: ravisa, sport racer, helmet, drivers watch

Market value: 50-300$ (condition, brand, box)