PULSAR P4 BIGTIME TIME COMPUTER LED 1975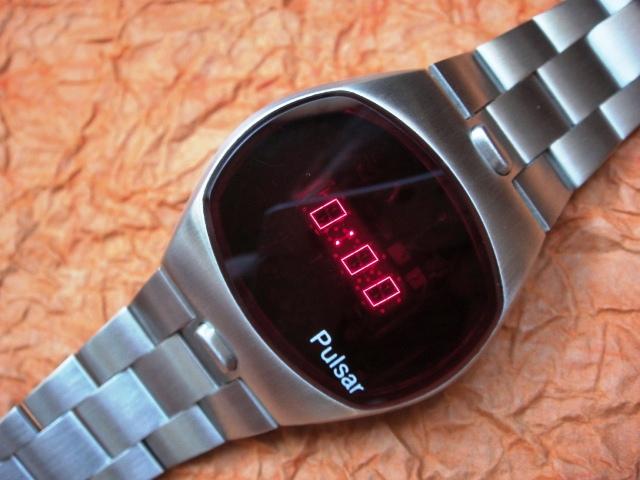 The "BigTime" from the mid-1975 Pulsar P4 series is a LED watch very different from others. A huge red crystal makes this rather sportish design quite eye-catching although the display itself might be just a bit larger from other P4 watches. They all contain magnet-set 401 or auto-set 402 modules (described in the "Executive" review) and occasionally 403 modules with Day-of-Week. If not for the small size the cosmic "Exec" model from the P4 series would be my personal favorite therefor the bigsize "BigTime" suits me better and additionally is in line with modern standards. The large crystal is exposed so it is extremely difficult to find one without any chips or scratches thus perfect pieces reach top prices. Also the bracelet style is different from other Pulsars thus sourcing spare links might be a challenge.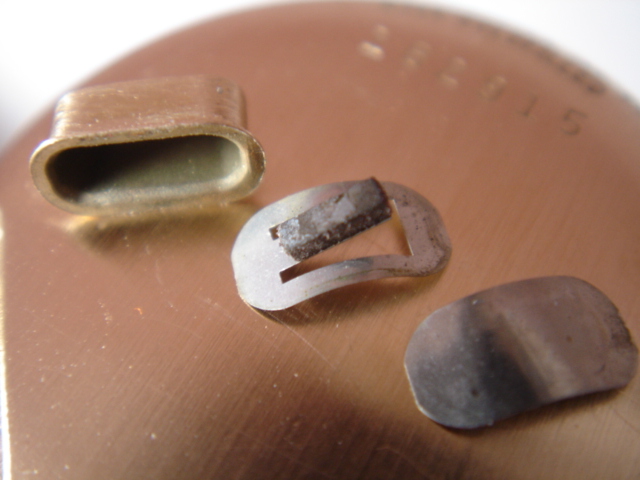 As shown above the caseback for this watch is a late version without the HR and MIN marks indented. Some had these printed with black paint but the latter 402 auto-set versions were left blank. The magnet indentations however remained in the round case-backs in order to reduce modification costs during production. It's worth to mention that "BigTime" cases contain different magnets in the buttons that were made hollow in comparison to the earlier and expensive press-fitted cobalt-platinum buttons. These small ferrite magnets were a lot cheaper to produce and also to exchange when required. The only rare issues are small dents in the empty buttons that can be punched from the inside. The same concept can be found in the P4 "Classic", ladies "P4's" and rarely in late P3's.
Keywords: pulsar led, pulsar p4, bigtime, pulsar digital, time computer
Market value: 100-650$ (condition, box)