PHASAR 2000 SEARS ROEBUCK LED 1975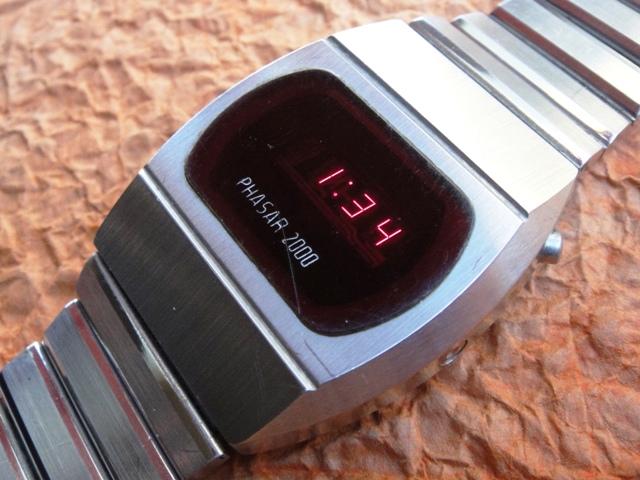 A "Phasar 2000" by Sears & Roebuck of USA is quite a reliable and affordable LED watch with excellent value for money. This version was made in high-grade stainless or goldplated steel Swiss cases what is quite a surprise for a low brand LED watch. Unfortunately the crystals with embossed name were made of plexi instead of mineral glass but except that minor element the watch is quite durable.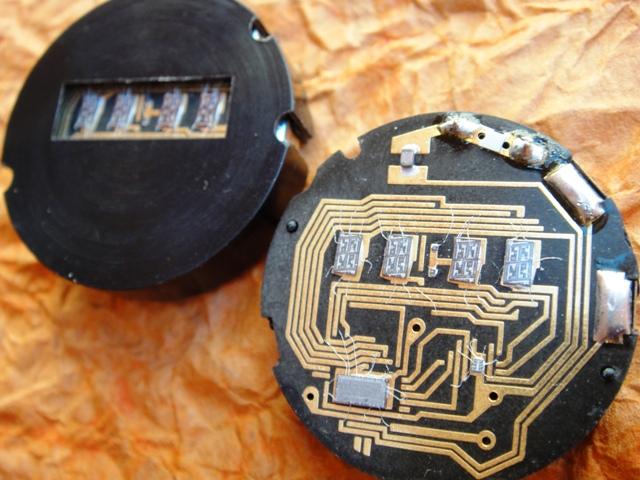 These watches are usually fitted with Hughes Aircraft 29mm modules but I decided to fit mine with a nicer one by MicroStar of USA. It's a 1975 or 1976 module that is not that common as the Hughes type and has a fancy angled digit display with day of week.
Keywords: phasar, sears roebuck, sears led

Market value: 25-100$ (model, condition, box)