OMEGA 1601 TC2 SS TIME COMPUTER LED 1974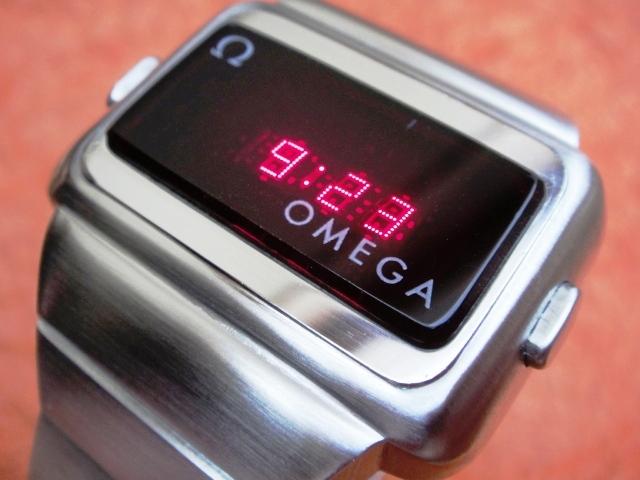 The "two-button" Omega Time Computer 2 was not only made in goldfill. An all stainless steel (SS) version was produced with a slightly modified design that is similar in size but appears to be bigger. A polished frame referred to as "bezel" was "applied" around the crystal but still as an internal part of the case. A similar design application was used on the later Omega Constellation 1603 which had an external polished frame applied with glue to the case. Some people prefer the steel design of the TC2 but I like the smooth shape of the goldfilled edition which has a typical 70's styling. This watch must have been produced around late 1974 judging by the similarity of parts with 1975 Hamilton QEDs utilizing Frontier USA modules.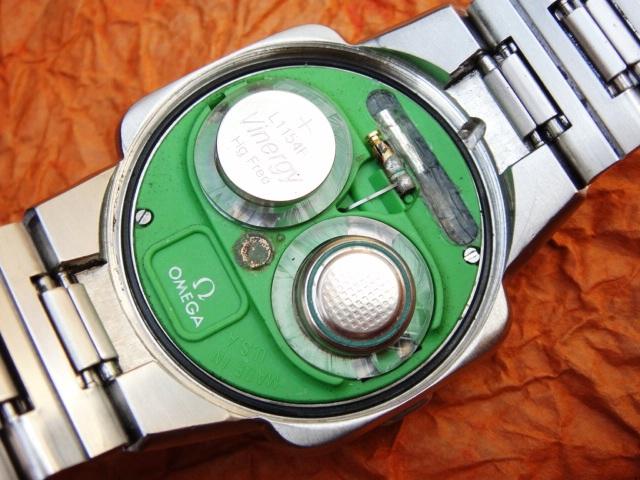 The bracelet on the SS TC2 is totally different than the previous GF two-button with far less flexible links thus making it impossible to lay the watch flat on a desk. At that time the Swiss SSIH took complete control of Hamilton (HMW) shares and decided to part with Pulsar Time Computer technology. The links and clasp of this SS TC2 are wider and more squarish therefore the magnet compartment in the clasp has also been enlarged in width. Links can be easily swapped between the Hamilton QED2 although it is also difficult to find for spares. The original Star case-back for the SS TC2 is marked with reference number 196.0044 (compared to 0039 in the yellow GF TC2). PS. If you are lucky you might even find a very rare one-button TC1 version with identical design as this SS TC2.
Keywords: omega led,
omega digital, omega time computer
Market value: 500-1500$ (condition, box)