OMEGA 1516 MEGAQUARTZ f2,4MHz MARINE CHRONOMETER 1976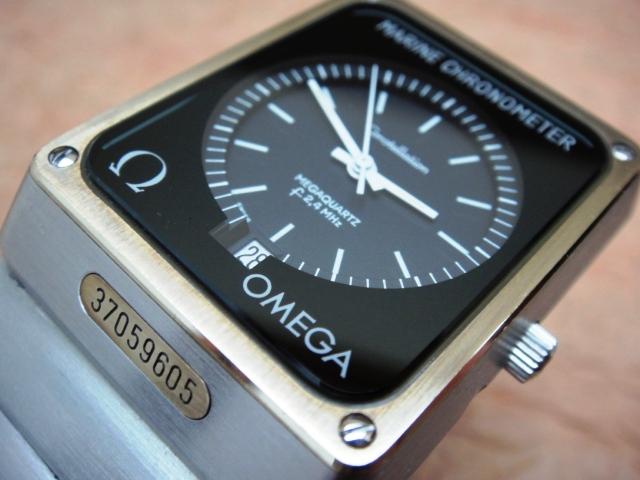 The certified Marine Chronometer came in two versions of which calibre 1516 is a later reissue of the 1511 MegaQuartz. After the initial success (of the most precise wristwatch ever made) Omega probably wanted to squeeze as much as possible from their know-how and made some extra 8000 pieces. The 1511 MC that was introduced just two years earlier in a limited 1000 pieces was (now in the 1516) slightly upgraded on the technical side and slightly downgraded in size. The bracelet and case width remained the same but the movement length and thus the case was shortened. It is very difficult to differentiate them but the serial numbers usually start with 349xxx on the 1511 and 370xxx on the 1516. The button for seconds adjustment is recessed in the MC and slightly exposed on the 1510 allowing to press it with a fingernail.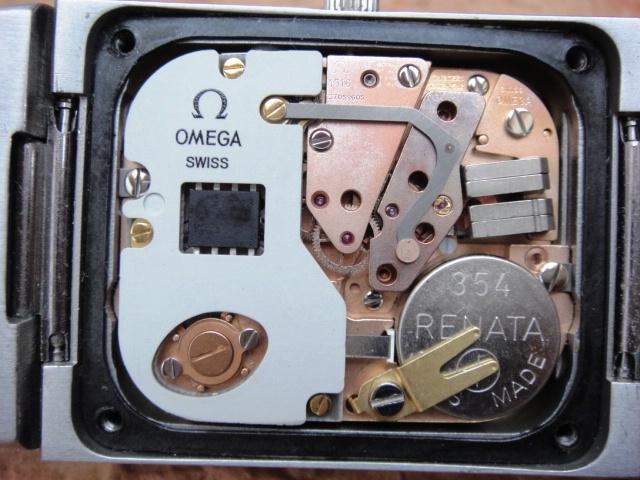 The 1516 is a pure copy of the 1511 movement which remained technically unchanged with only 3-4 small modifications: 1) the baseplate was shortened on both ends and fixed to the case with two small plates. 2) the electronic module was revised by only adding more plastic on the safety cover near the trimmer and by making some extra room near the top screw so that the baseplate could be fixed to the case. 3) the top plate on the motor module was slightly cut to expose the teeth of the center sweep second gear making assembling and observations to the movement easier, although this modification can already be found on some 1510/11 models 4) the long motor contact plate was made more flexible what allowed for easier removal of the electronic module without the need to remove the motor module first.
Despite the above mentioned minor changes most parts except the baseplate are interchangeable between the 1510, 1511 and the 1516, especially the electronic and motor module. All hints presented for the 1510 Stardust are the same for the Omega Marine Chronometer (OMC).
Keywords: omega megaquartz, f2,4MHz, marine chronometer

Market value: 1500-3500$ (condition, certificate, 1511 or 1516, box)