OMEGA 1255 SPEEDSONIC 'LOBSTER' CHRONOGRAPH 1974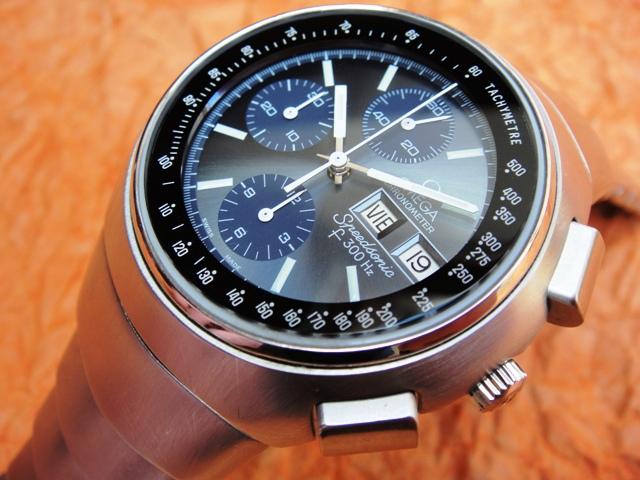 The "Speedsonic" f300Hz commonly called the "Lobster" is a cult watch for Omega collectors. It houses a very common ESA9162 tuning fork movement modified with a chronograph module fitted on top and named calibre 9210. A few companies used these movements in a handful of case designs but the "Lobster" is probably the very best...unusual, futuristic...timeless even. The nickname results from the very comfortable flexible bracelet made from stainless mesh in a lobster-tail housing. It is perfectly matched with the case and fitted with special spring-pins as shown below. The "Lobster" is far from being cheap and never looses value with beat up nonworkers selling for 500$! In fact it is so much desired that it has become one of the most commonly restored vintage watches with expensive complete overhauls offered by Omega.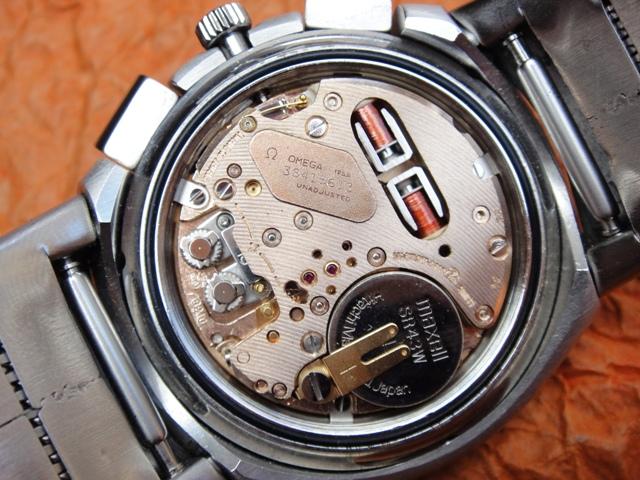 Case and bracelet restorations are common and quite easy to perform with satining/brushing pads. A do-it-yourself restoration process is greatly simplified due to the modular construction where the body with movement is held in the case/bezel with a rubber tension gasket and can be quickly and easily pushed out. Please note that there are far to many improperly restored "Lobsters" that sell for a lot of money thus bear the following precise restoration reference in mind: the case and bracelet should have a vertical satin finish all over with horizontal brushing on the sides going from one lug to the other. The caseback should be polished with a circular brushed top surface around the Seamaster emblem. A NOS "Lobster" is impossible to source but it is worth to pay more for a watch that has never been worn.
Keywords: omega speedsonic, f300Hz,
1255, 9210, lobster, languste

Market value: 600-2500$
(abused-NOS, papers, box)