NOVUS NATIONAL SEMICONDUCTOR LED 1975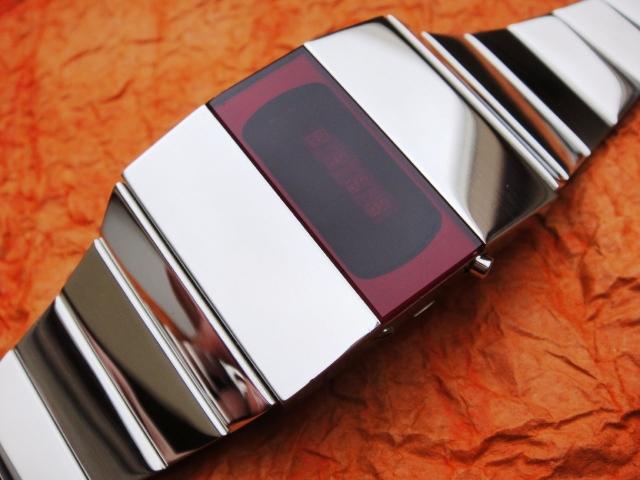 This is one of the coolest techno-punk LEDs with a sterile sharp edge design. I call it the Mirror Novus as it is polished to a perfect mirror shine making it pure hell to photograph and... to wear. The slightest scratch becomes instantly visible not to mention finger marks. IMO this Novus was designed for exhibition purposes only ;) The brand was used by the electronics giant National Semiconductor which joined the growing digital watch industry. In comparison to most other semiconductor companies such as Litronix, Fairchild, Texas Instruments... Novus not only supplied the market with their inhouse LED modules but they also produced high quality LED watches of which most had brilliant timeless designs casted in high-grade steel. This model should have a Novus logo on the crystal but has worn out like many other LEDs from the 1970's.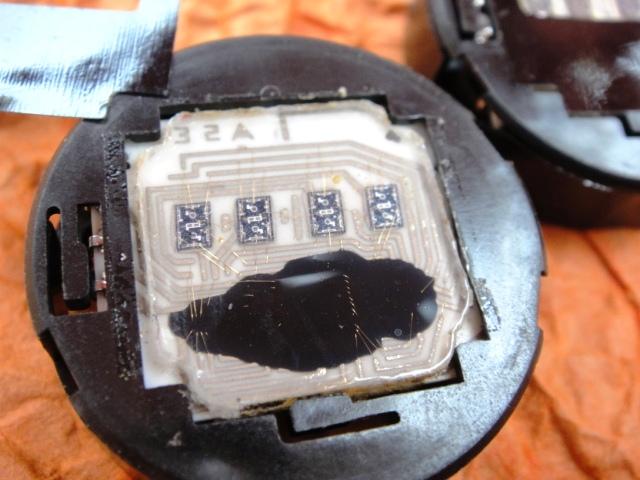 The steel bracelet matches the case perfectly creating a permament flow of rectangular bars including the red glass. Very thick and unstretched spring-pins must be used to so that the gap between the bracelet and case it absolutely minimal. This almost nonexisting gap requires some effort when attaching the bracelet and if thick pins are not available I suggest applying some tape around them. The watch would very likely look even better if the width of the bracelet would be even from the lugs to clasp so that it would be hard to tell that it is a watch at all. National Semiconductor modules are pretty reliable always secured with silicone and covered with a black sticker. Exchanging the quartz crystal is usually the cure for most of these. PS. If you ever find a NOS Mirror Novus just grab it without hesitation as all worn pieces are hard to restore to a mirror factory finish.
Keywords: novus led, national semiconductor
Market value: 100-500$ (condition, box)