NOVUS LUMICRON LED 1975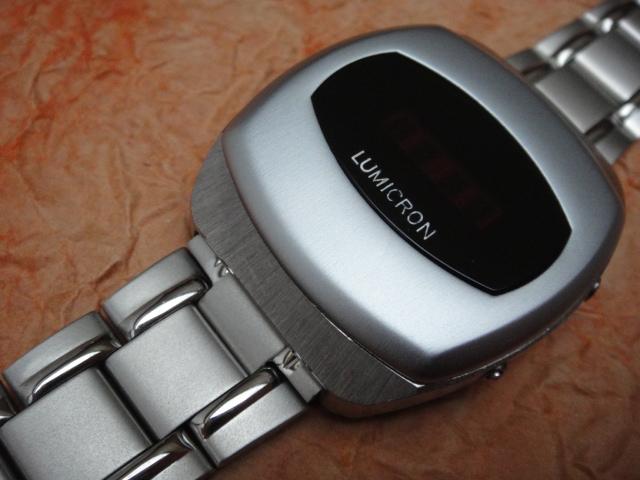 This designs is pretty easy to associate with Novus and a few color versions can be found - either polished chrome plate, matt chrome, goldplate or two-tone with goldplated "mask" around the crystal that can be removed with a case knife. Lumicron is painted white and embedded in the plexi crystal. It must have been some kind of private label as such made-to-order product are common in every industry. It houses a standard National Semiconductor module that was made either on a ceramic or pertinax substrate. Small modifications of the module were applied as technology progressed from 1974/75 onwards. Early modules like this one have the sought after dotted display identical with Hughes and alike.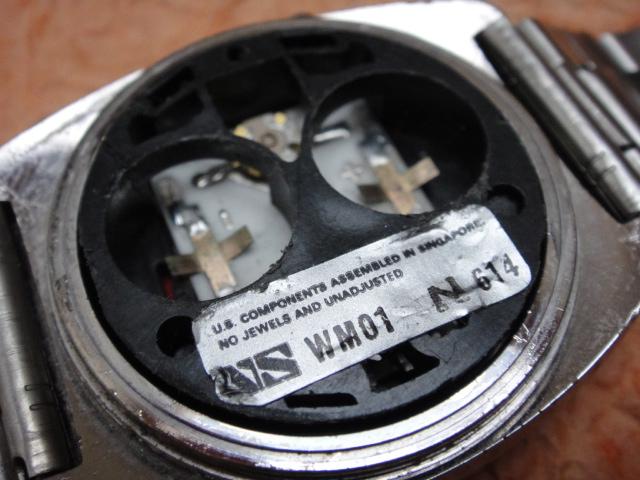 As shown above there is not much left when you remove the substrate from the plastic carrier. These modules are pretty robust and safely sealed with silicone so the most common error is a dead quartz crystal that is easy to replace. The front side is covered with a piece of black tape with display window. Unlike some other LEDs of similar construction there is absolutely no risk to remove that tape as the silicone hold firmly.
Keywords: novus led, national semiconductor
Market value: 50-200$ (condition, box)