NELSON MYSTERY JUMP HOUR 1970's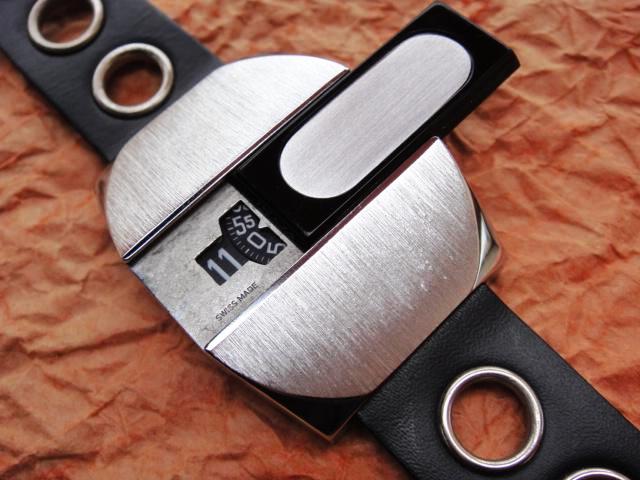 How simple can it be to transform an ordinary jump hour into a mystery space gadget? Surprise, surprise :) just hide the display from everybody... including yourself ;) I have never seen any other watch even similar to this Nelson. It looks awesome and the genuine mod strap improves the appearance even more. Highly collectible and hard to find with either a 1j. or 17j Baumgartner calibre. The movement is a base Swiss pin-lever from the Michael Berger Watch Company and can be found in dozens of other jump hours from that period.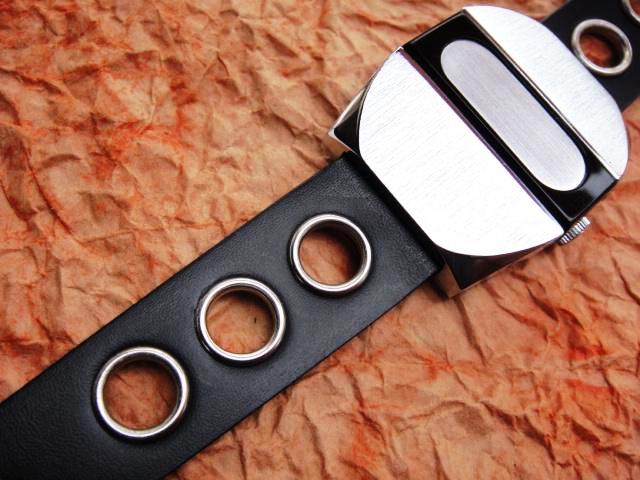 The base-metal case might need to be replated if heavily worn so you will have to remove the black sliding cover. It is secured in the case with a brass pivot that will need to be punched out so you will also have to remove the steel-color mask applied with some glue to the plastic cover. Removing the mask without any damage is impossible but it can be easily reproduced with a sheet of metal from a beer can :) You can also try to pry the cover from one side but you might end up with breaking it so it is not suggested. The movement discs are secured from dust from the inside with a thin transparent film of plexiglass that can be found in any refrigerator.
Keywords: nelson mystery jump hour

Market value: 25-100$ (1j. or 17j. movement, original strap, condition)