MONDIA PARADE MYSTERY DIAL 1975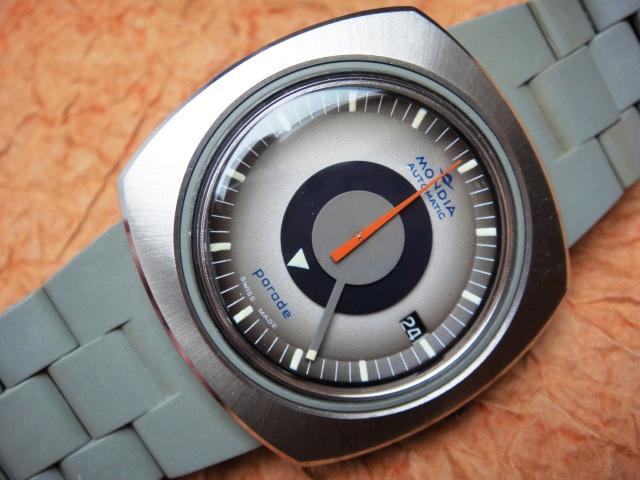 I have no idea why this model was called Parade but it surely is a mens model from Mondia's mystery dial range. In comparison to the (rather) ladies Moonstone model the Parade features automation, date and a matching acryl link bracelet (!) and steel clasp. The acrylic case is opened through the glass. The metal bezel is pressed on top and produces slight tension like a retainer ring so it's suggested to remove it before removing the crystal.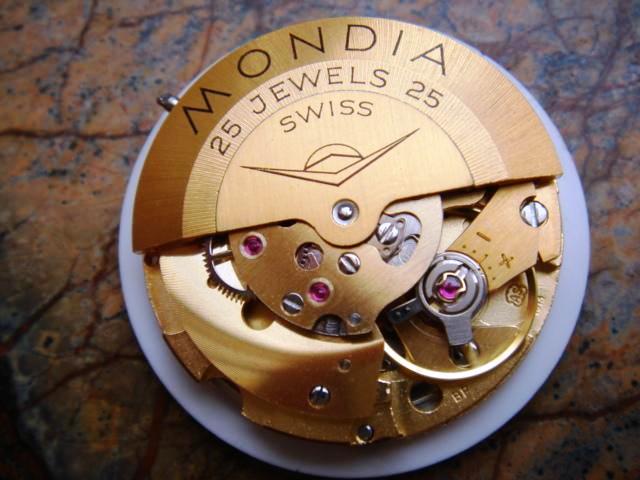 The Parade features a top-shelf gilded AS 1916 calibre movement with quick-set (push) date. The only issue that is very likely to occur with this watch is damage to dial feet. The thick dial with feet is made of one piece of extruded plastic so in case of severe shock the movement will brake the feet. Hint: If the feet will break you can easily make new ones by applying two metal pins and securing them safely in the dial with a thin layer of epoxy.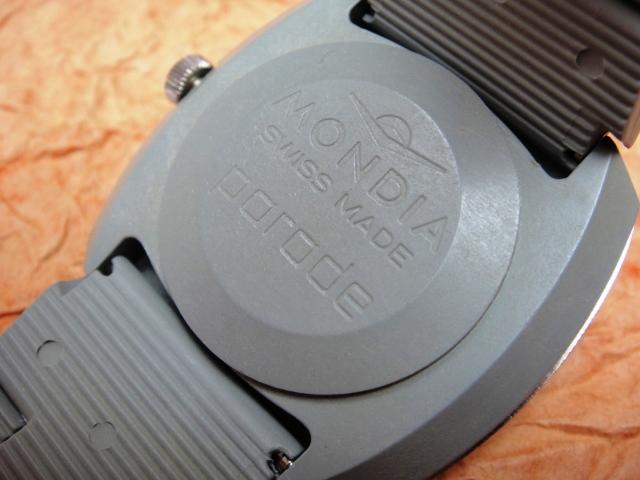 Keywords:
mondia, mondia parade, mystery dial
Market value: 50-250$ (condition, box)