MONDIA MOONSTONE MYSTERY DIAL 1975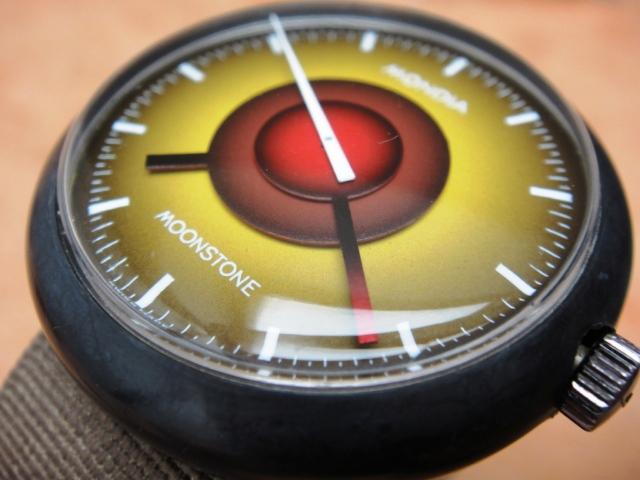 Moonstone... a very intriguing name... but very expressive and precise. This watch honestly looks like a moonstone :) Fortunately Mondia was never a cheap junk watch as most designer timepieces of that era so you might be very much surprised with the quality. Not many people today know that Mondia in those days was part of the reputable Mondia-Zenith-Movado group.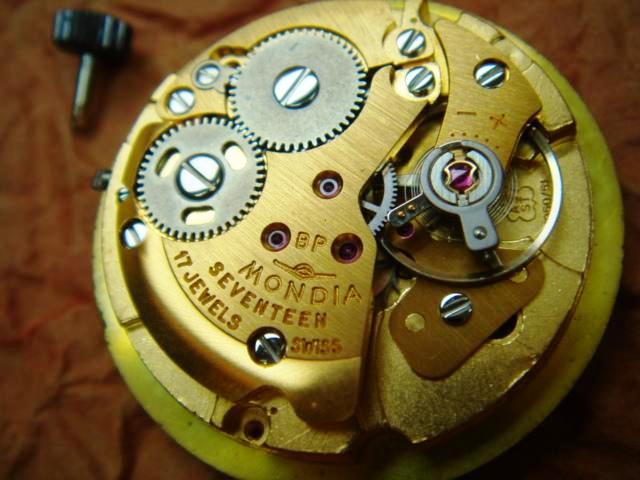 The one-piece case is opened through the crystal and is made of high-tech 1970's plastics. The watch has been fitted with a robust high quality AS 1960 calibre with split-stem. A few color variations of this model were available from this well-known Swiss maker and IMO this one looks best.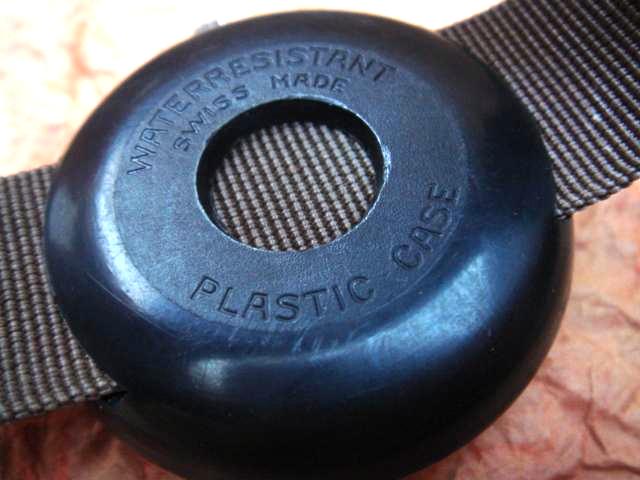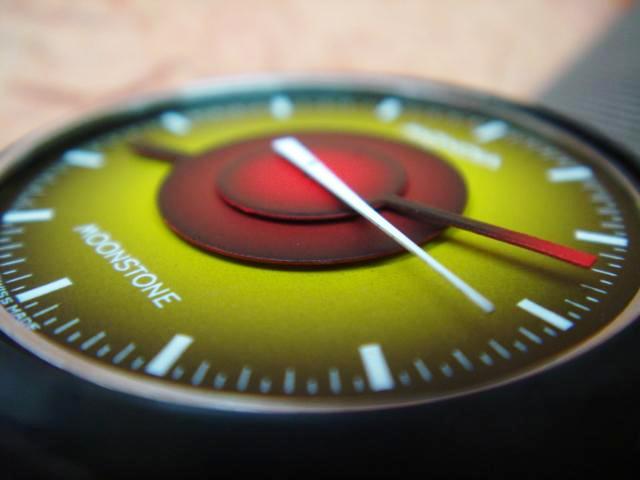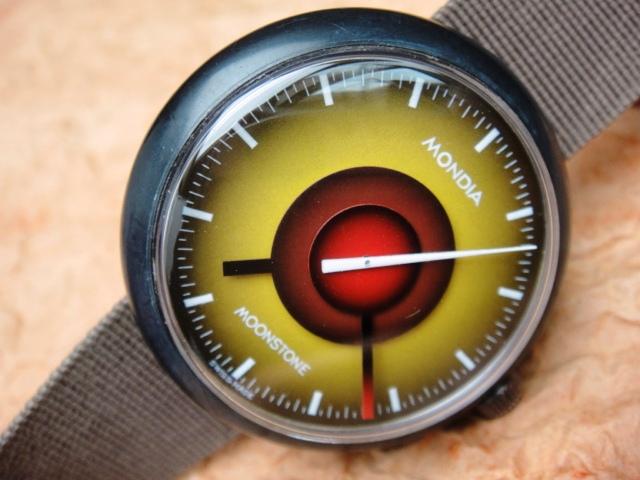 Keywords:
mondia, mondia moonstone, mystery dial
Market value: 50-250$ (condition, box)