MIDO SWISSONIC ESA9392 LED 1976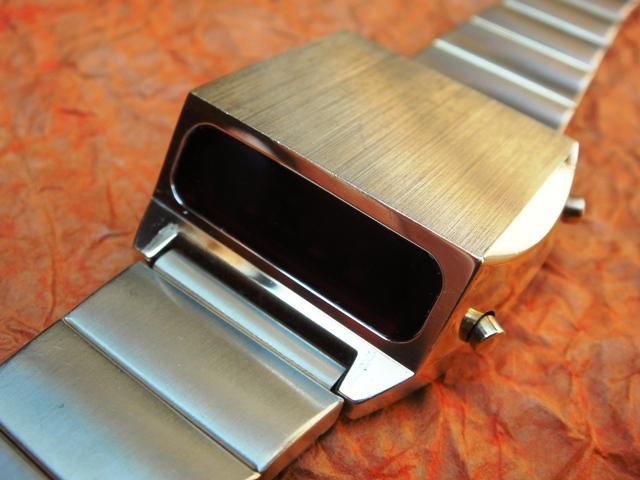 The Mido Swissonic drivers LED watch is one of the most collectible and one a few vintage LEDs with sideview display. The reputable Swiss watch company Mido is known for a few patents and their cool mechanical wristwatches from the 1960's but in my opinion this LED has no association with the company. It's hard to find detailed historical data after that period but it must have gone bust and the brand was probably sold. Based on the instruction manual that came with this LED watch it was marketed by Dynasty-Mido of USA of which the first is a label known from cheap mod watches of that era.
Surprisingly Swissonic LED watches are not that common as the Bulova Sideviews although the 9392 module is an inhouse invention of the ESA mega-conglomerate. The module is robust and has a one-of-a-kind design unfortunately for some reason it was used by only 2-3 watch companies including the French label "Jaz". Browse the "Jaz" review for a detailed analysis of the ESA9392.
Keywords: mido swissonic, mido led

Market value: 100-500$ (condition, box)