MICROMA NEPRO INTEL DSM LCD 1973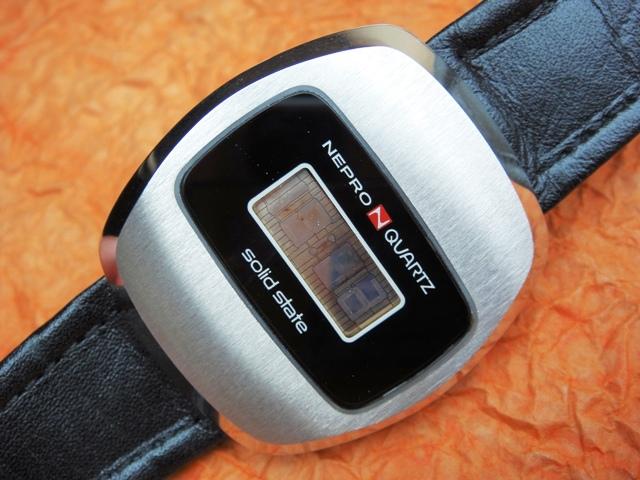 The Nepro/Microma DSM LCD watch is probably just one of a handful of DSM's ever made. Microma Inc. was a leading semiconductor manufacturer based in Cupertino, California and (what is not widely known) was a subsidiary of Intel Corporation! Intel dropped watch production in the late 1970's and the Microma brand or entire company must have been sold as they started to fit their watches with Swiss ESA modules. Nepro on the other hand was a niche Swiss watch manufacture that became the exclusive Microma distributor on the European market. These DSM watches are extremely scarce because 99.99% of them are found in nonworking condition due to poor quality of the DSM displays that have lost vacuum over the years.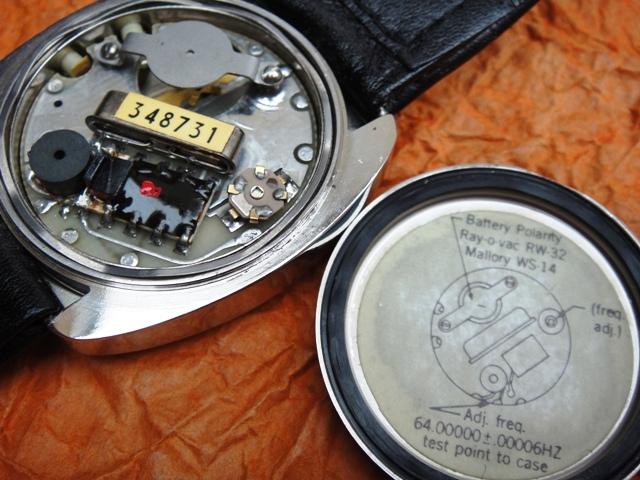 The David Sarnoff galleries show a nice Microma brochure in the Zanoni collection thus it is somehow likely that Optel cooperated with Microma in the field of liquid crystal displays. Pieter Doensen's database however indicates that both companies created their own inventions especially that all of these Microma displays are branded "Microma 1973" indicating inhouse production. The display in the Microma and Nepro watches is the only and most vital component with issues. Most of these modules are in working condition with proper voltage in test points so it would be nice if a lot of NOS displays would become available so that these watches could be repaired today.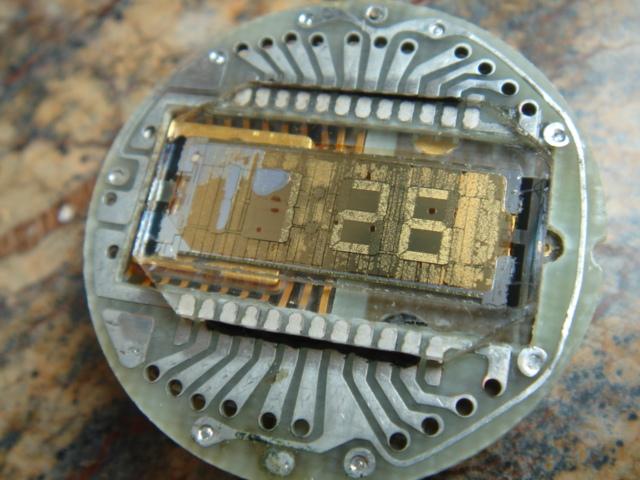 Unlike Optel watches the display in the Microma is fixed permanently with silver epoxy but can easily be removed if necessary. But I wouldn't bother because in a dozen Microma/Nepro DSM's I have only been able to revive one single...partial display as pictured to the left. Wearing such a watch doesn't make sense either especially that when worn and heated to body temperature the remaining dried crystals change their state and the display goes totally blank. The module construction is similar to Optel with two substrates permanently soldered together thus repairs require more effort. Fortunately this is rarely required because somehow the aging process seems to have been less brutal for Microma circuitry when compared to Optel watches that tend to age without pattern.
Keywords: microma, nepro, dsm lcd, liquid crystal quartz

Market value: 100-300$ (version, condition, box)