MERVOS SPACEMAN ALIEN DRIVERS 1970's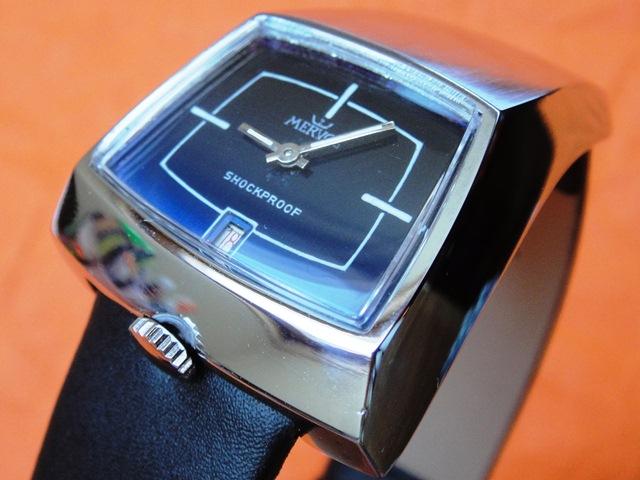 This is one of the coolest spacedesign watches so far in my collection by an obscure Mervos brand (seen also as Kiple or Haviro). It's a driver style watch with a long case that fits the wrist perfectly in big detail and resembles the Alien creature from the popular motion picture. The position of the crown is a bit akward and requires removing the watch from the wrist in order to wind or set the time. However placing the crown at 6 o'clock was a smart decision as it does not interfere with the cool design. The watch is hard to source so you might expect bargain prices due to the unknown branding unless someone knows how to use keywords properly.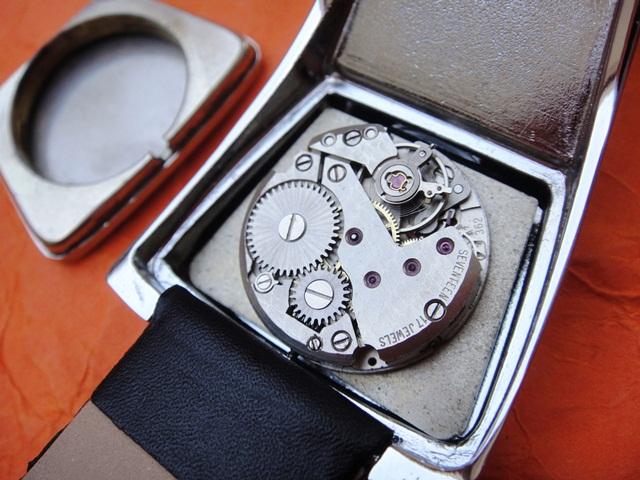 The optimal design of the case allowed to fit a medium-size reliable ladies movement secured with a snapback. It could have been fitted with a larger mens movement or even automatic but that would probably compromise the slim and oblong banana case that is supposed to lay comfortably on the wrist of the wearer.
Keywords: mervos, kiple, haviro, spaceman, drivers watch

Market value: 100-300$ (condition, brand, box)