LUCERNE EB8800 DIRECT READ 1960s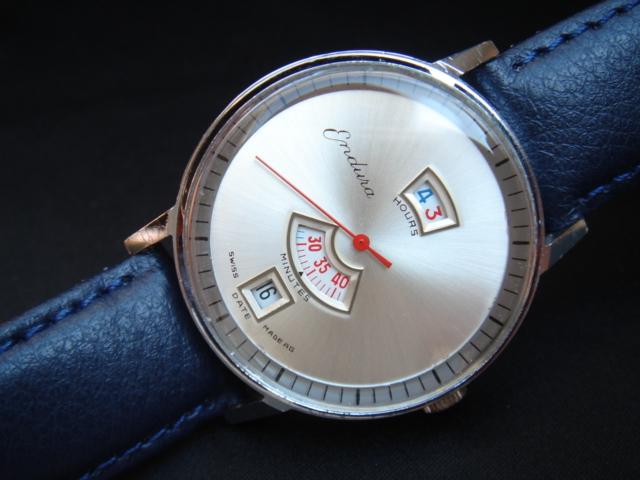 At the end of the 1960's a few classic jump hours appeared with analog seconds. These were branded Endura or Lucerne and featured true jump hour or only direct read (rotating disc) movements. These pin-lever 1 or 17 jewel movements are not very robust but a complete set with original box can reach 150$ and more... especially when the movement quality is not shown.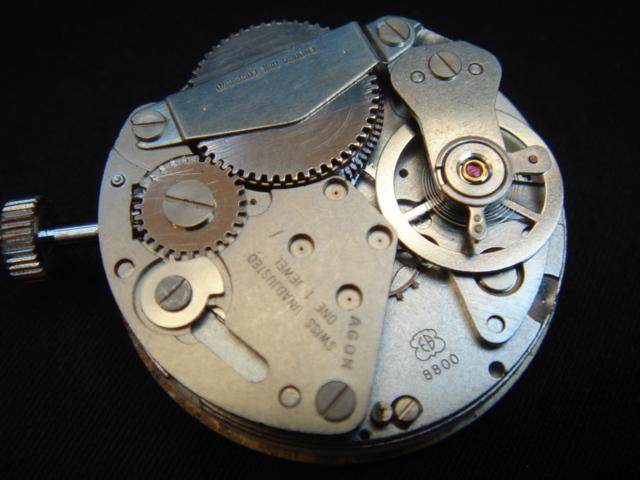 These watches contain either BFG866 or EB8800 pin-lever movements that can be found in many disposable jump hours from that period. They were fitted with 1 jewel in order to allow advertizing of a "jeweled" watch but still they break down and wear out easily. A thorough cleaning and oiling usually helps but the effort is not worth the money (IMO).
Keywords: endura, lucerne jump hour
Market value: 20-150$ (condition, rare box)