LONGINES ULTRONIC DIVER 6312 ESA9162 1971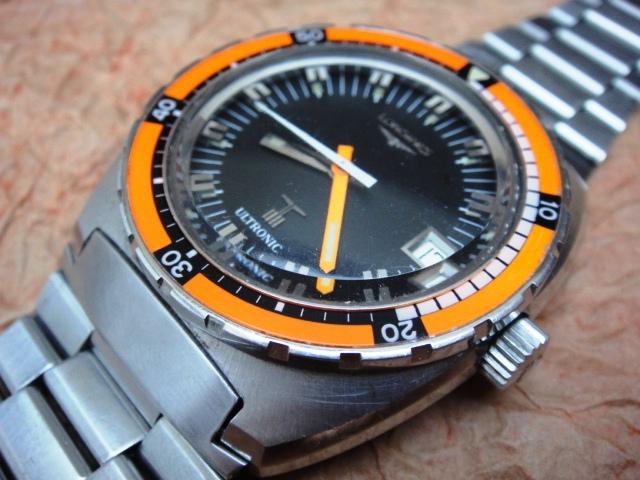 Once the Accutron technology was well established the Swiss ESA decided to manufacture an inhouse tuning fork movement for the Swiss industry in around 1966. They didn't have the brains so they hired Max Hetzel himself to develope the highgrade Mosaba ESA9162 calibre. A few internal patents were applied by ESA/Hetzel as workarounds from the Accutron concept however a partial license from Bulova was still inevitable to create the final product in 1969. With the modular construction servicing of these movements was made far easier and thus they are considered as Rolls-Royce of tuning forks. The mechanical module is very simple whereas the electronic module being the vital part contains the coils, tuning fork, index and pawl fingers.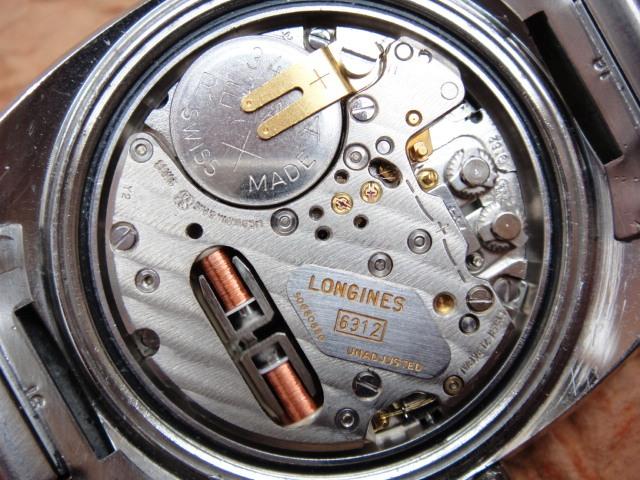 The indexing concept is identical with the Accutron by means of an adjustment screw on the side of the movement. The ESA9162 is considered to be bullet-proof to some extent but the most common issues are damaged coils (one or both) or index wheel. Fortunately the construction is smart and allows to exchange either of the coils and thus decreasing costs of a complete coil assembly as in many Accutrons. To make life even easier when a watch breaks down you can easily and quickly swap the entire top module from any of more than a dozen mid to top-shelf watches of that era containing these movements (Zenith Allegro, Movado Electronic, Tissot Tissonic, Omega 1250 Electronic f300Hz, IWC Electronic, Titus Electronic, Certina Certronic, Eterna Eternasonic, etc.).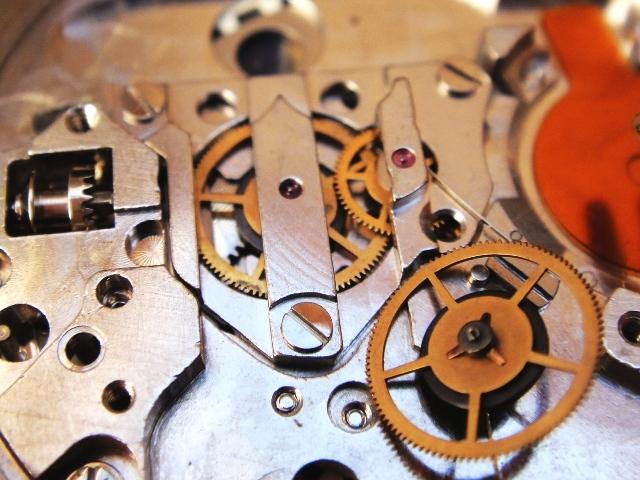 Hint: The simple mechanical module requires periodic servicing with special attention to the "friction wheel" acting like a cannon pinion in most mechanical watches (pictured left as assembled and disassembled). This concept was also used in other ESA modules in the 1970's including the Beta21. Lack of servicing (or proper greasing) of the friction wheel will cause to much friction and result in transferring unrequired torque to the index wheel in the electronic module. This undesired force will be produced during time setting of hands when the friction wheel acts like a clutch. Thus DO NOT turn the hands counter-clockwise as the index wheel will start turning in the opposite direction and the sharp edges of the index finger jewel will cut away all the delicate teeth on the index wheel causing permanent damage.
Keywords:
longines ultronic, longines tuning fork,
longines diver, longines "skindiver"

Market value: 300-750$ (condition, box)