LONGINES ULTRONIC 6312 ESA9162 1971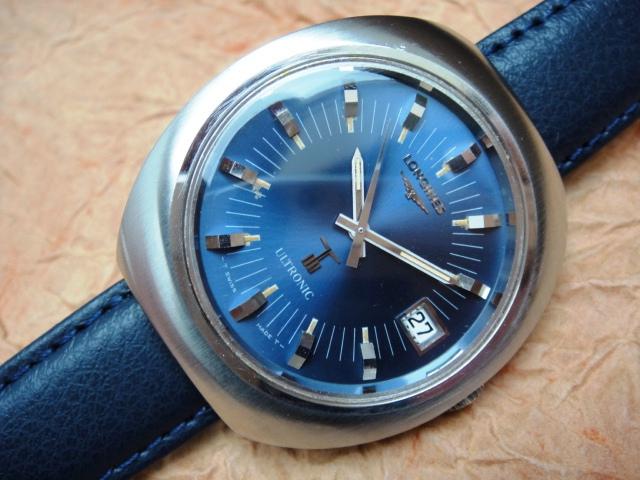 Yet another Ultronic tuning fork with the ESA9162 in a cool typically 1970's massive case. Combined with a nice dial with large hour indexes this model is one of my favorites amongst other Ultronics which were usually plain. The various ESA9162 movements in different watch-makes differed with the finish and additional shock-protected cap jewels. Additionally the tuning fork posts have been goldplated in some high-grade models as seen below.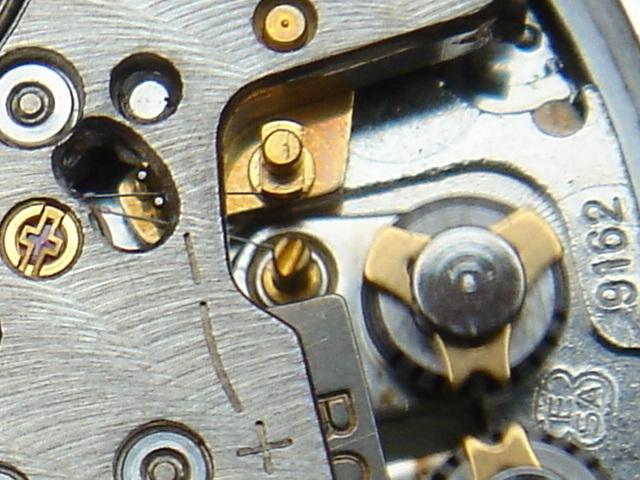 As described in the earlier Ultronic Diver the indexing concept is the same in all Accutrons, however the only inconveniance is the necessity to remove the movement from the case to make access to the indexing screw on the bottom edge of the baseplate.
Keywords:
longines ultronic, longines tuning fork
Market value: 100-350$ (condition, box)