LONGINES COMET MYSTERY DIAL 1970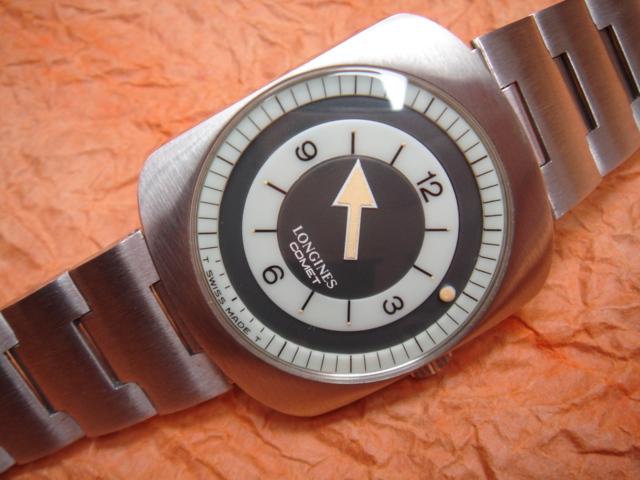 The Comet...one of a kind and my all time favorite. It's hard not to notice this watch anywhere.
The Comet line of watches included ordinary watches for a few decades and also this model can be found with standard dials and hands. What makes it so different... also from other mystery dials... is the idea of returning to the retro concept known from the Melik Mido. This high-grade watch by the honourable Longines contains an inhouse 702 movement. Simple and reliable... not much to discuss. The real story is hidden underneath the rotating discs as seen on the top side of the movement. Additional gears have been fitted to allow smooth rotation of both discs - the large hour Arrow and the minute Comet. The only flaw with this solution is that the discs tend to rattle... which is normal for this watch.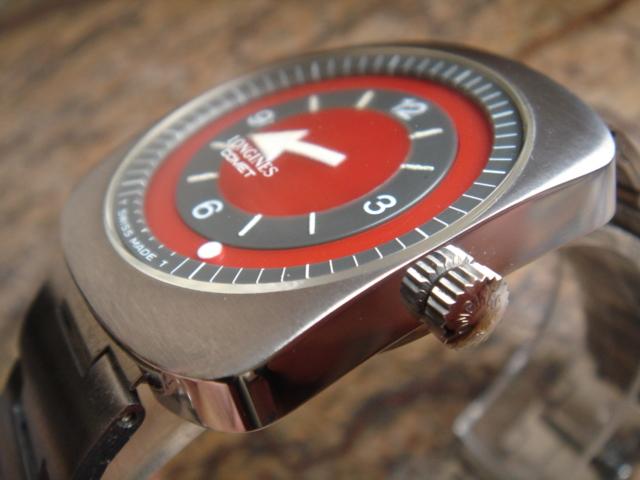 The discs are held securely in the movement with the hour indexing dial which in turn is fixed to the movement with dial feet. The minute indexing dial is fitted as a tension ring underneath the crystal. The edge of the press fitted crystal is beveled thus removing it and fitting a new one requires professional equipment... and even this might cause issues so be careful as finding a NOS signed crystal will be a challenge. The Comet was available in stainless steel or steel goldplate with leather straps or a few bracelet versions. Several dial colors were made with either grey or white index dials. Based on auction bids the yellow, red and blue seem to be the most popular. In opposition :) I prefer the rather restrained grey version.
Keywords:
longines comet, mystery dial
Market value: 300-1200$ (color, condition, box)