LIP SECTEUR FLYBACK RETROGRADE JUMP HOUR 1972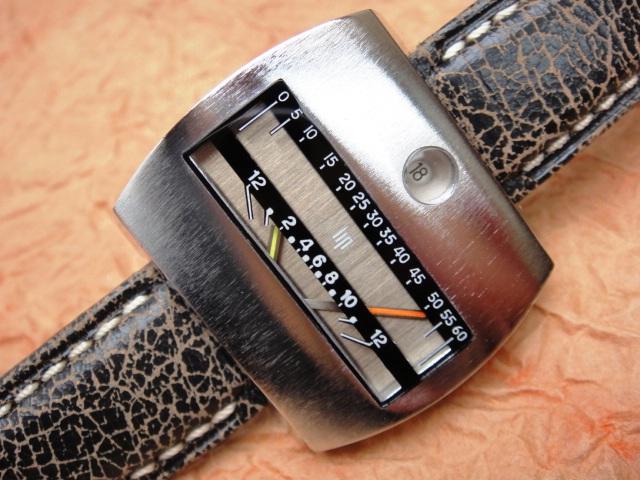 The Lip Secteur is a rare and very collectible French retrograde jump hour. It features the same flyback module as the Wittnauer Futurama but the base calibre is completely different (Lip R573) by utilizing a 21.800 beat West-German "Duromat" INT7525 automatic by Durowe (Deutsche UhrenRohWerke). Durowe aka Laco-Lacher was previously acquired by Timex to get access to electric research but by 1965 it was already resold to ETA. The Swiss giant marketed Duromat movements as the first German automatic but they were lower quality than the Swiss calibres.
The Lip Secteur was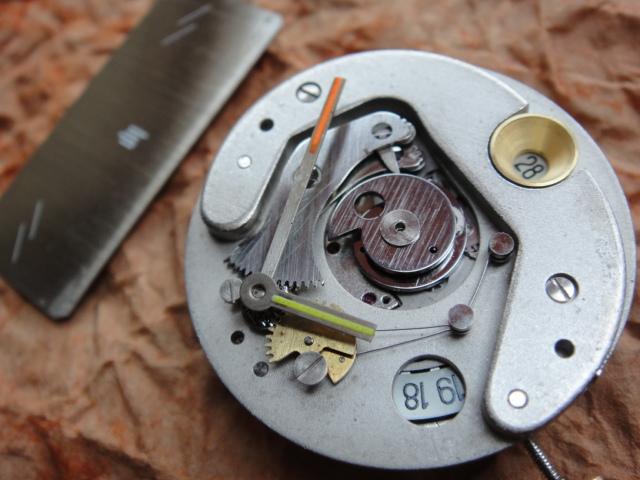 advertized as a Linear Readout watch and was available in three designs in either chrome or goldplate. The biggest vertical tank (shown left on ad below) is the rarest version and is also the easiest to read the time. The horizontal readout version as pictured in this review is large and cool but reading the hours is difficult because of the small distance between the marks printed on the bottom side of the crystal. The flyback section is pretty robust however the base Duromat movement requires regular servicing and adjustments on the clutch system which wears out easily.
Keywords: lip retrograde, secteur
Market value:
300-1500$ (version, condition, box)