LIP R27 ELECTRIC 1958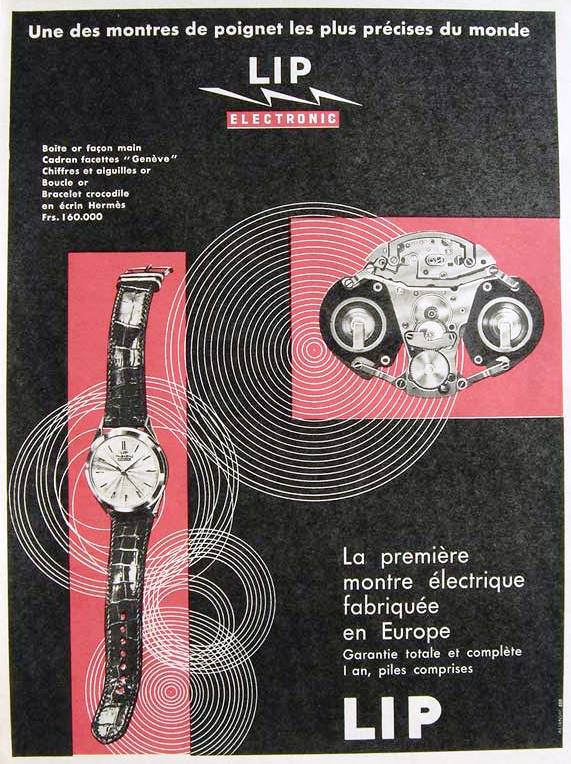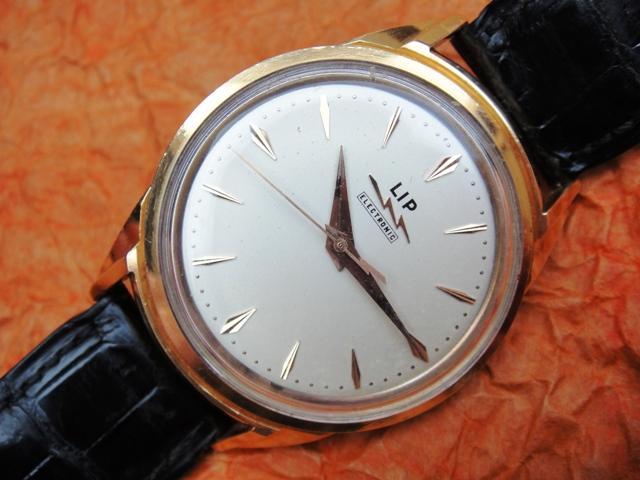 The first European (French) electric watch the Lip R27 was introduced just a moment after the legendary Hamilton Electric 500 in the USA. It was worth to wait because the weird looking movement was a real example of quality and most of all innovation. And who cares that Hamilton was the first when there were far better inventions launched just months later. Lip cooperated with Elgin in the field of research & development from the late 1940's and both companies managed to introduce some electric prototypes already in 1952.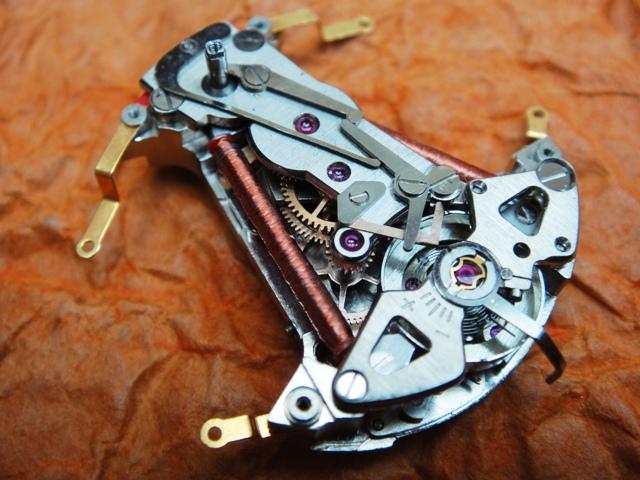 The R27 fixed coil movement is a real piece of craft and art. It is not only interesting to look at after so many years but it has also been produced to a high standard of craftsmanship. There are two separate coils that require two batteries so this was certainly a drawback in this innovation because button batteries were extremely expensive in those days. A tiny diode has also been included to reduce sparking and is thus far more reliable than the electric Hamilton. In technical terms a diode is an electronic component thus the Lip R27 is the world's first electronic watch. I wish I could keep my fingers crossed for Lip and Elgin back in those days as we would certainly today worship far better technology than the mega-mass produced and (IMO) overestimated Hamilton. Unfortunately they were not successfull to outrun Hamilton.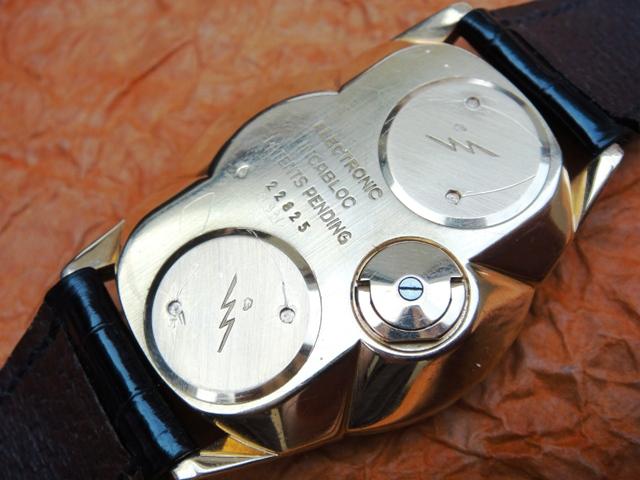 To underline the extreme precision of the new technology (in those days) the setting crown has been mounted on the back of the case to convince the owner that adjusting the time will rarely be required ;) The same concept was later used in the Bulova Accutron. Pulling out the crown moves a sequence of four levers of which the last hacks the balance during setting. The R27 was made in just a few thousand pieces and sold in heavy stainless steel and solid gold cases. The first impression is not shocking because it looks like any other wristwatch but the caseback becomes a real conversation starter. Perhaps this watch should be worn with the dial down to expose the interesting back? ;) Read more on the following website presenting some history and prototypes of the Lip Electric R27. Try using BabelFish to translate the content.
Keywords: lip electric, lip electrique, r27
Market value: 500-2000$ (condition, steel or gold, box)