LIP R148 BELFORTE SPACEVIEW ELECTRIC 1962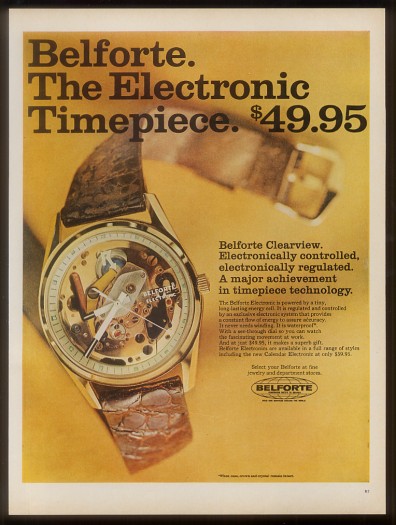 The first LIP R27 electric was a limited expensive watch that required two expensive button cells. A few years of further R&D with some cooperation with Elgin USA allowed to create a smaller and mass produced R148 (R184 with date). It proved to be so reliable that still in the mid 1970's it was fitted to the legendary "Mach" series by Roger Tallon and to many private labels (Endura, North Star). This Clearview version is quite rare and was marketed in the US by Belforte/Benrus and by LIP in France as Squellette (Skeleton). The concept is clearly copied from the Bulova Spaceview with minor changes to the R148 movement base plate in order to expose the copper coil and some parts painted black and yellow to make it more eyecatching. Servicing manual available here.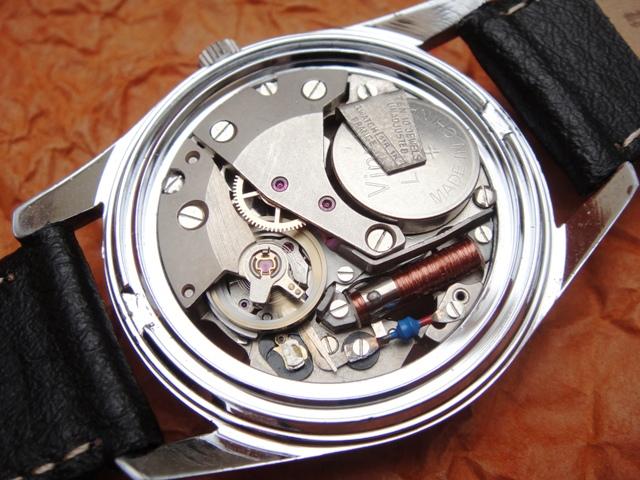 The movement is pretty simple in design but the build proves to be more complex when disassembling all the components. This has to be made in a proper sequence and all electric parts must be removed before access to the escapement is even made possible (!?).... a handfull of all different screw types is another inconveniance. Extreme care must be taken when removing the coil and especially the balance so that the contact wires will not be bent or misaligned. Aside a damaged or burned coil the main issue with all R148 movements are these contact wires. Unlike the Landeron or Hamilton these were made of very delicate steel nearly as thin as a human hair. Aligning them is pure mayhem and rarely pays off!!! They have to perfectly straight and parallely centered pointing towards the balance jewel (check picture).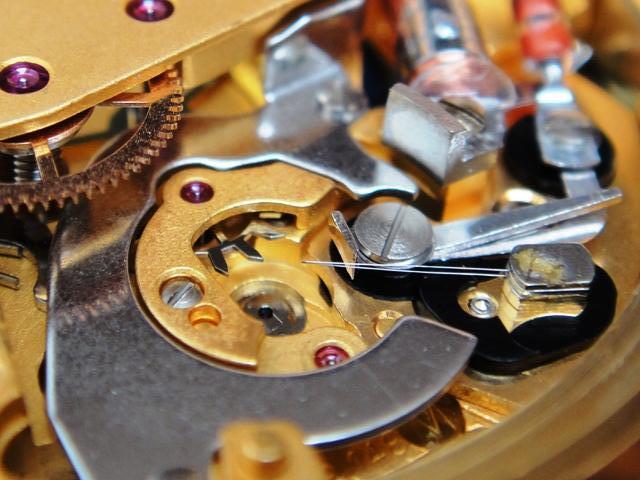 Once this is achieved another step of alignment must be followed with the regulating lever. The wires and contact lever are shorted by the roller jewel with every rotation of the balance therefore the gap between the lever and wires must be optimal (plenty of play required to get the best result). Adjustments can also be performed between the balance terminal (stator) and the coil terminal by loosening the coil screws and fixing them after achieving a gap of 0.3-0.6mm. Once all such adjustments are made and nothing is burned out then the movement should run flawlessly. Hint: Bear in mind that the third wheel of the gear train is fitted with a spring and acts as a friction wheel. If the second hand turns freely during resetting of hands the friction wheel requires some lubrication or more tension to make the hands move.
Keywords: belforte, clearview, lip electric, squellette

Market value: 50-350$ (standard or spaceview version, condition, box)